Zucchini and stracchino pasta, the first creamy and tasty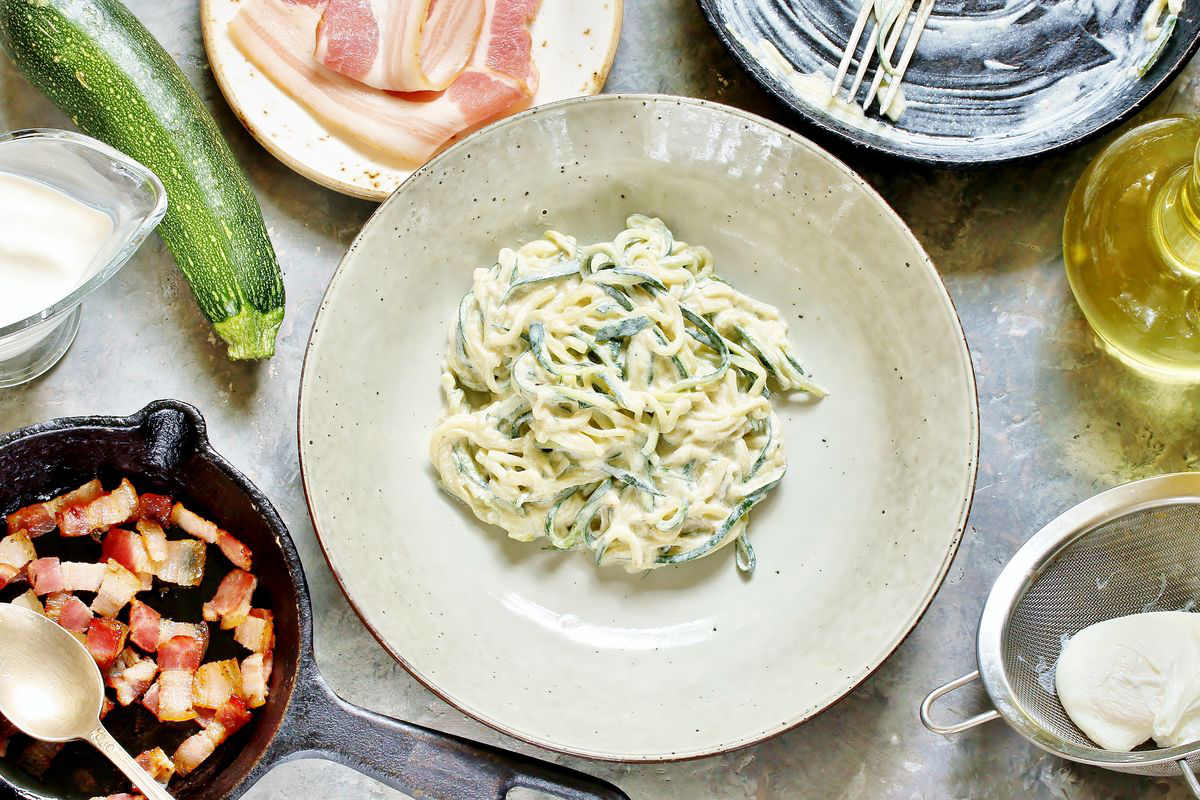 Pasta with zucchini and stracchino is a delicious first course that turns out to be excellent on several occasions. Let's find out how to make this creamy recipe.
Being able to count on a good plate of zucchini and stracchino pasta means always having a delicate and very quick first course to prepare . The recipe is ideal for both when you have little time and when you have unexpected guests for lunch or dinner and you want to present them with something simple , but at the same time special.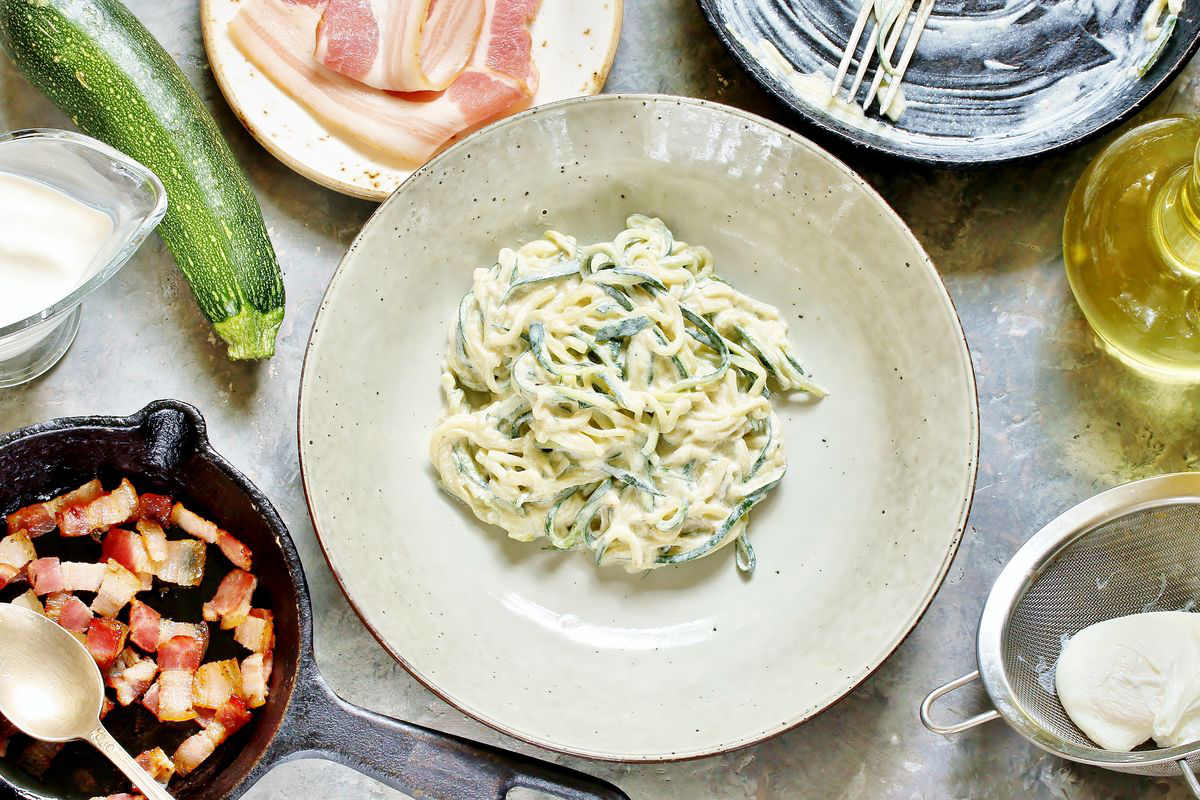 Preparation of the zucchini and stracchino pasta recipe
Start by taking the courgettes, washing them, peeling them and cutting them into thin slices.
Take a non-stick pan and cook the zucchini with a drizzle of oil for about ten minutes. Cover them with a lid to keep them soft and mix them from time to time.
While waiting, put a saucepan with plenty of salted water on the stove.
When it reaches a boil, pour the pasta and let it cook for two minutes less than what is indicated on the package.
Salt the zucchini now ready and cut the stracchino adding it to the pan.
When the pasta is ready, drain it, keeping aside a little cooking water and pour it into the pan, stirring carefully. Add one or two ladles of cooking water if it is not very creamy.
Add a pinch of salt and pepper and serve hot.
Greedy variants and very simple to make
For a first course with a richer flavor, you can opt for pasta with zucchini and stracchino and speck. In fact, it is sufficient to add 100 g of speck to the ingredients to obtain a more savory taste without spending more time in preparation. The speck will be placed in the pan together with the zucchini (as shown in the recipe from point three), in order to become crunchy and to give an extra note of flavor to this first really pleasant to taste.
Alternatively, you can make a pasta with tomatoes. To do this , just add about 15 datterini tomatoes together with the courgettes and cook them together. The rest of the recipe will proceed as usual as from point three.
storage
This first course can be kept in the fridge for 1 day as long as it is well placed in an airtight container. Before serving it is advisable to sauté it in a pan for a couple of minutes with a drizzle of oil. This will make it creamy again.
If you liked this recipe, try the stracchino and rocket pasta too!
Riproduzione riservata © - WT