Zucchini flowers in the air fryer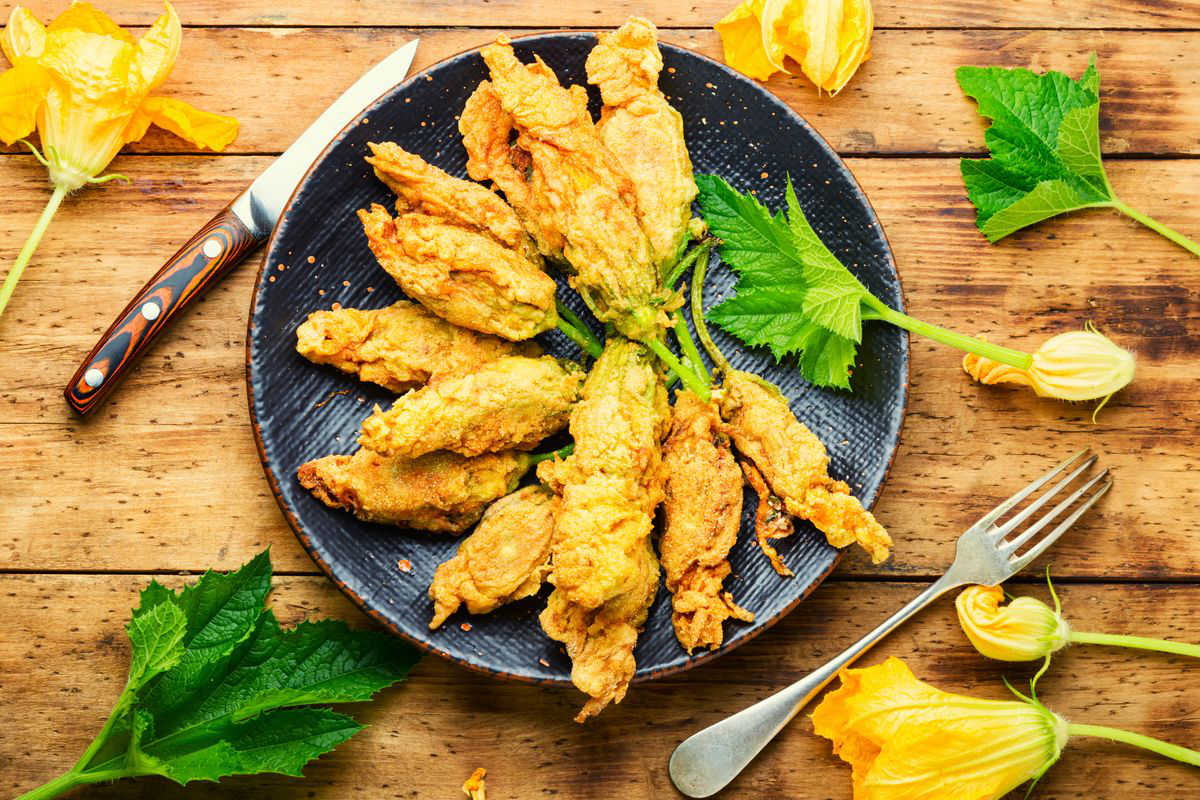 Not only are they tasty, they are also super easy to make! Here are the courgette flowers in the air fryer (with batter and some delicious variations)!
Summer is coming, and a dish that can never be missing this season are courgette flowers! They are rich in mineral salts , such as potassium and magnesium, and vitamins A and C which guarantee a great antioxidant effect. They are particularly suitable for those suffering from osteoporosis , given the high presence of calcium , and also keep inflammatory phenomena under control! They have only one flaw: they take a long time to cook. But there is a remedy for this that will surely solve the problem: preparing courgette flowers in an air fryer! Let's see how.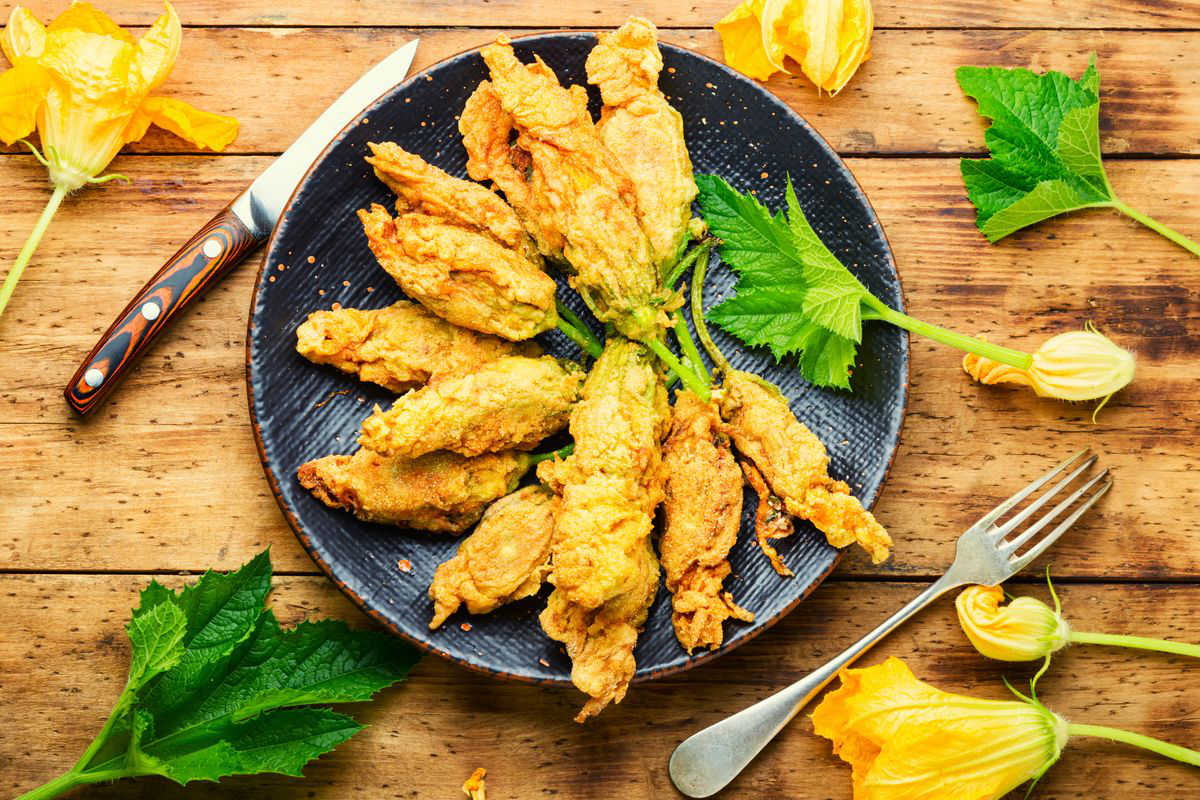 How to prepare zucchini flowers in an air fryer
First, you need to wash the courgette flowers and dry them well. Remove the internal pistil, as it is very bitter , but be careful not to break the courgette flower.
Prepare the batter: put the flour, cold sparkling water and a pinch of salt in a bowl. Mix with a whisk to eliminate lumps.
Take the courgette flowers and dip them in the batter .
Insert the courgette flowers in the air fryer and cook them at 180°C for 10 minutes , checking the cooking from time to time.
Sprinkle a pinch of salt on the courgette flowers and serve them still hot!
Variations for breading courgette flowers
To prepare the batter of your courgette flowers, you can also use beer instead of sparkling water, using about 180 ml for 200 g of flour. The important thing is that the water or beer must be very cold .
If you don't like the batter, you can bread the courgette flowers with a more classic breading. Beat two eggs in a bowl with a pinch of salt and dip the courgette flowers first in the eggs and then in the breadcrumbs .
A delicious alternative: stuffed zucchini flowers in the air fryer!
Do you want to prepare tastier courgette flowers? Try making them stuffed ! We offer you two different fillings, one of which is vegetarian .
For the first filling, mix 200 g of ricotta in a bowl with about 50 g of speck cut into small cubes, always adding salt and pepper to taste. Before dipping the courgette flowers into the batter, fill them with the ricotta and speck mix, using a spoon or, to be more precise, a piping bag .
If you prefer the version with the vegetarian filling, instead of the speck you can use zucchini (about 50 g will be needed). Just cut it into cubes and put it in a pan with a drizzle of oil , a pinch of salt and a clove of garlic : let it cool and add it together with the ricotta!
storage
If prepared with the batter recipe that we have proposed, the courgette flowers in the air fryer must be eaten as soon as possible . Already the day after cooking, the batter risks not being crunchy anymore.
Zucchini flowers with a classic breading, on the other hand, can be kept in the fridge for about 2 days . Just put them in an airtight container or in a plate covered with transparent film or foil .
Riproduzione riservata © - WT