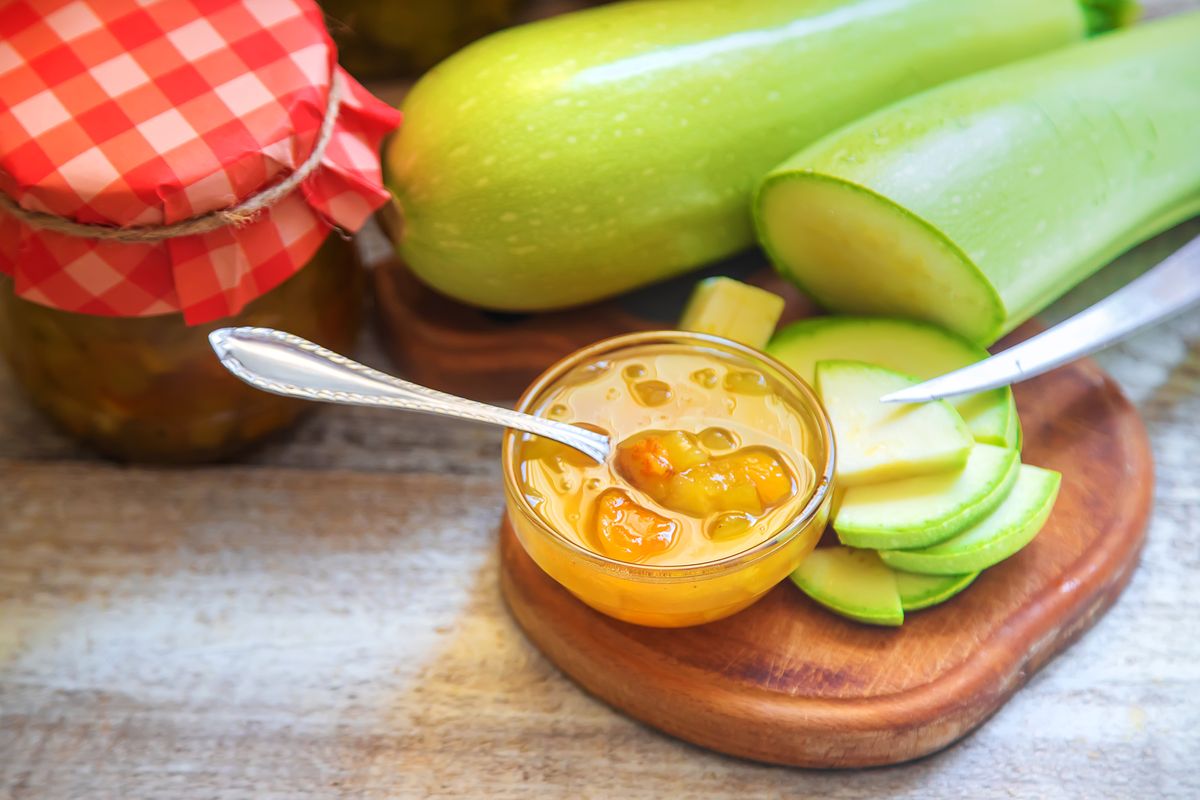 Excellent for snacks or aperitifs, zucchini jam is an original and very versatile Sicilian recipe.
Zucchini jam, or typically called "Sicilian cucuzzata", is an unusual and original jam that uses long zucchini (with all the peel) instead of the classic fruit. This is an alternative method to preserve the summer flavor of this seasonal vegetable all year round. Use zucchini jam to accompany spicy cheeses or to fill canapés during aperitifs with friends, you will see that you will make a great impression and it will be fun to challenge them to guess the main ingredient of the compote.
You will never believe it, but it will also be perfect for your early morning breakfasts , for a genuine snack or even for making desserts! Let's go prepare this very easy zucchini jam!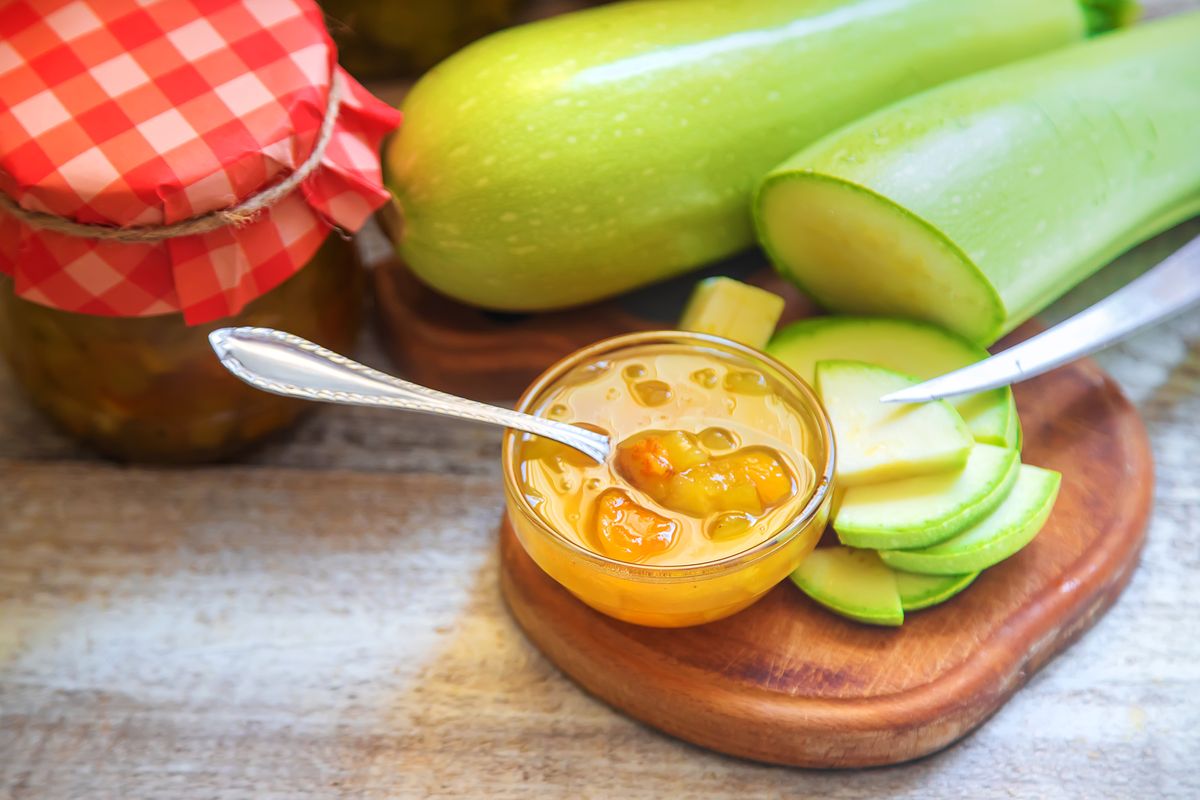 Making zucchini jam recipe
Wash the courgettes with their peel, removing only the ends and cut them into small pieces .
Mix the courgettes with the sugar, zest and lemon juice in a saucepan and mix from time to time, cooking over low heat for about 40 minutes .
Lightly blend the jam to obtain a more velvety mixture and pour into sterilized jars.
Close the jars tightly and turn them upside down , leaving the jam to cool. Then turn the jars once the jam is very cold.
Taste as you like best!
For best results, use the courgettes to prepare the recipe when they are not yet ripe, but will have a light green colour.
Variations and suggestions for zucchini jam
If you prefer to feel the full-bodied consistency of the courgette, do not blend it but keep the jam directly in the jars immediately after cooking.
Try flavoring zucchini jam with a vanilla bean or a pinch of cinnamon . Adding a shot of cognac before preparation will accentuate their aroma even more. You can add pine nuts or walnut kernels to add crunchiness to your recipe.
storage
You can keep the jam in a cool, dry place for up to 6 months .
If you are a fan of fruit more than vegetables, we advise you to try the plum jam !
Riproduzione riservata © - WT