Zucchini omelette: the recipe with photos and videos to prepare it in 10 minutes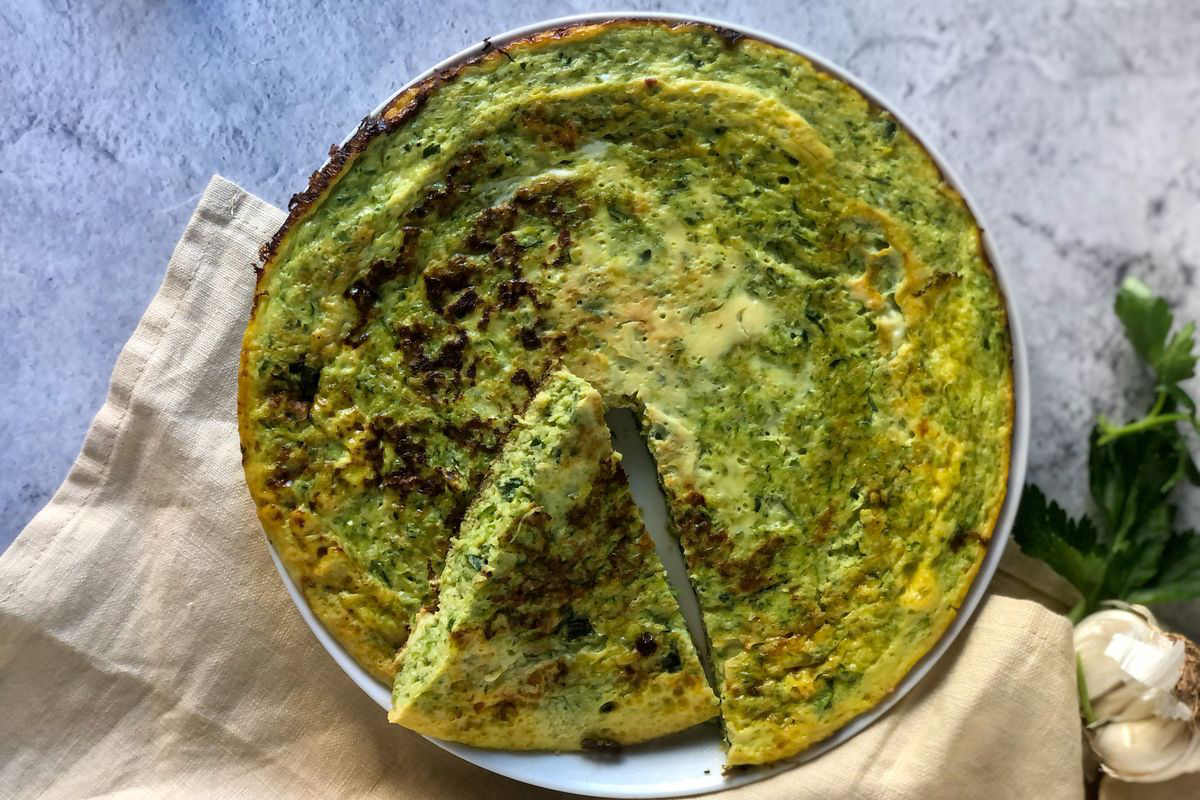 Zucchini omelette is a recipe that never goes out of style, perfect to prepare for a trip out of town or to serve on the table during lunch or dinner.
Do you want an irresistible and easy to cook single dish? Zucchini omelette is the one for you! This soft and tasty dish is perfect if you want to serve a dish full of flavour; moreover, it is suitable for any situation, from a picnic to a quick lunch, up to the most important dinners, where you can serve it as an appetizer. Let's go straight to the kitchen to prepare the zucchini omelette by following the photo steps or the video recipe !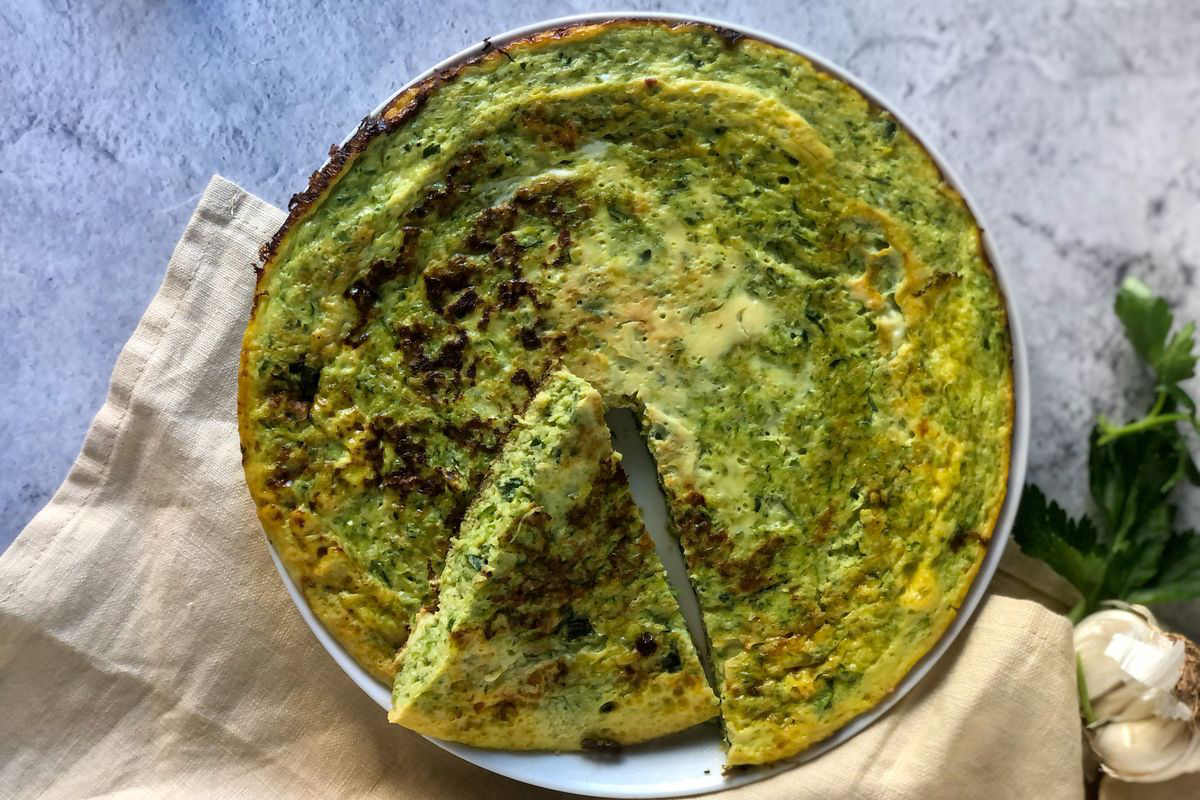 How to make zucchini omelette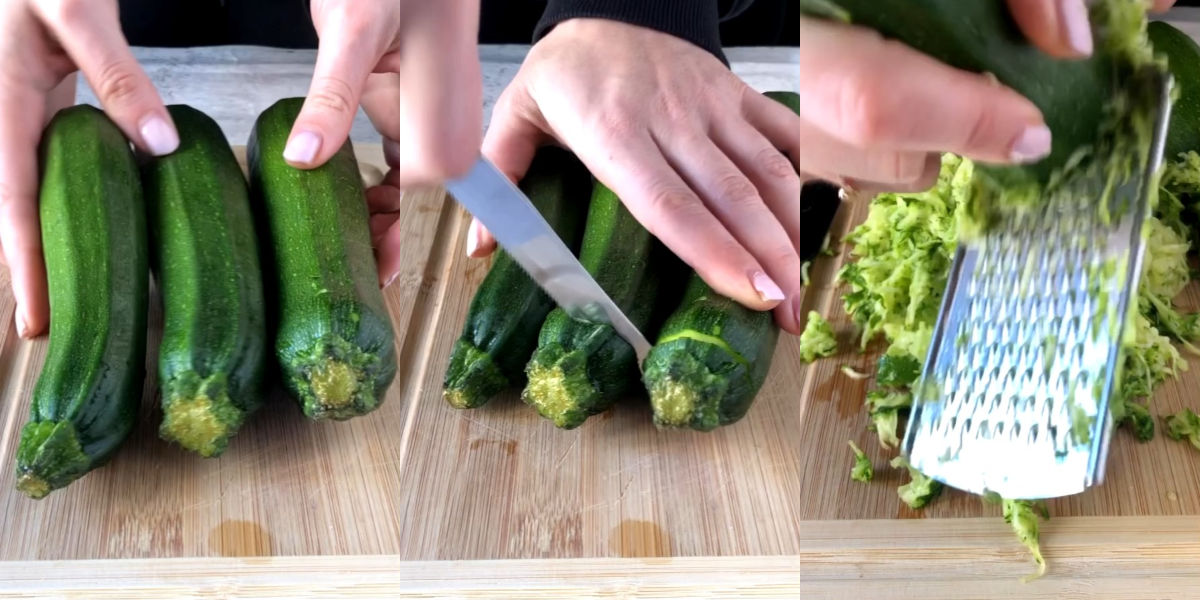 1. Let's start with the processing of the vegetables: let's see how to cook the courgettes immediately after having cleaned them properly. First wash and dry them, then grate them (so they will cook faster). Alternatively, you can make them into slices but in this case the cooking will be slightly longer.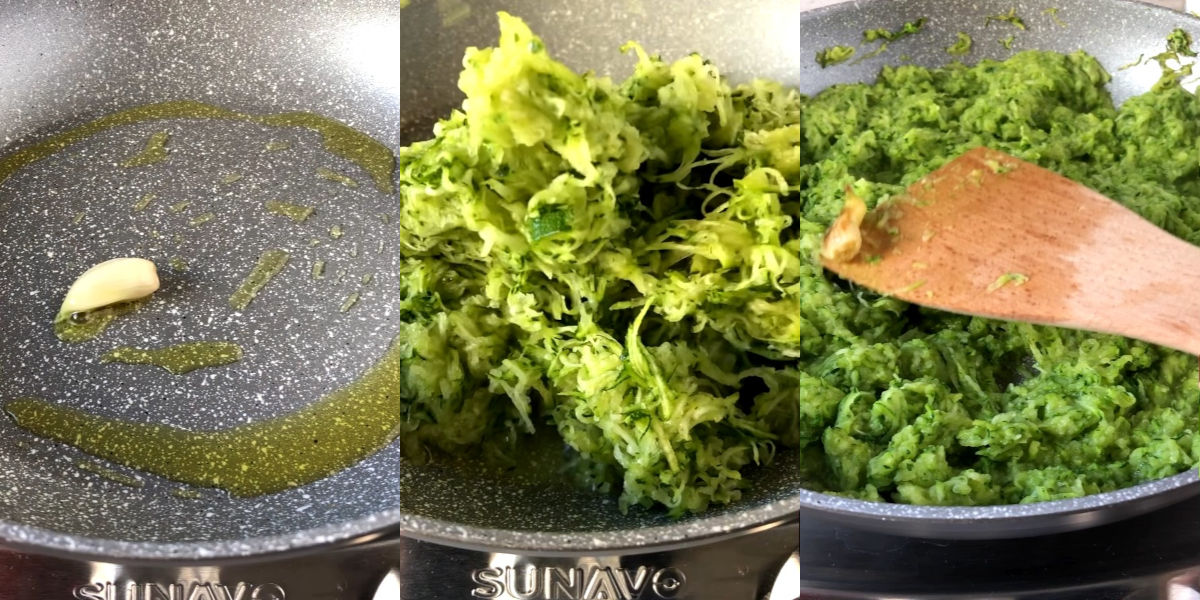 2. Heat a clove of garlic with a drizzle of extra virgin olive oil in a non-stick pan , the same one you will later use to cook the omelette. Leave the vegetables to cook and add salt and pepper.
3. Once the courgettes are ready, remove them and set them aside. Do not go beyond 5/10 minutes, otherwise they will be overcooked .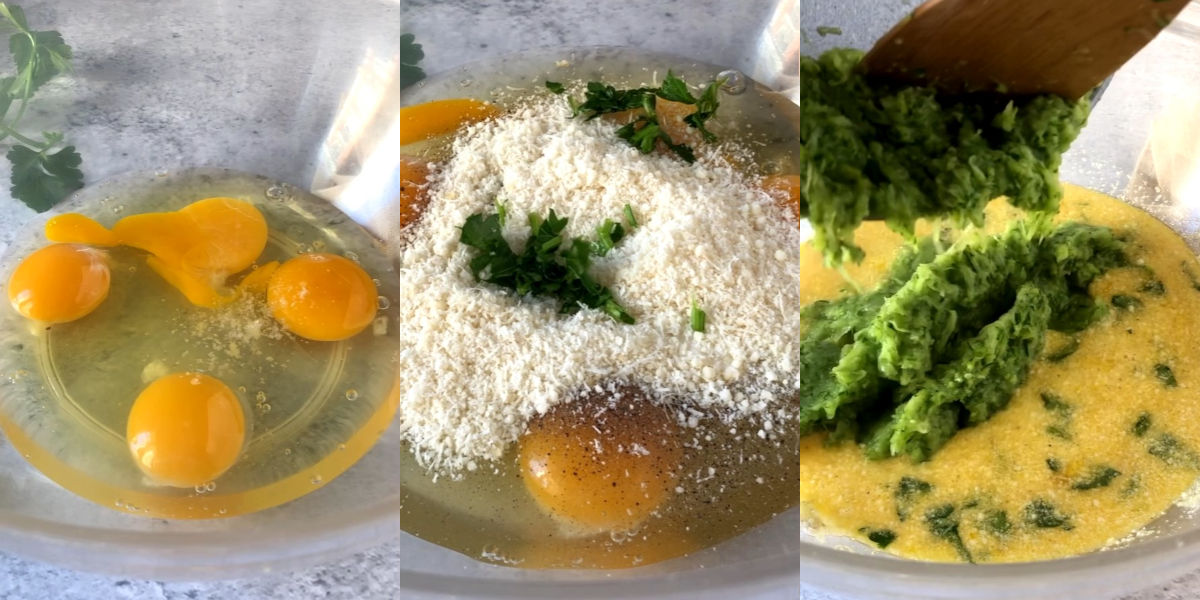 4. In the meantime, beat the eggs in a bowl with the parsley , salt, pepper, a drop of milk and the cheese; finally, add the courgettes and mix well.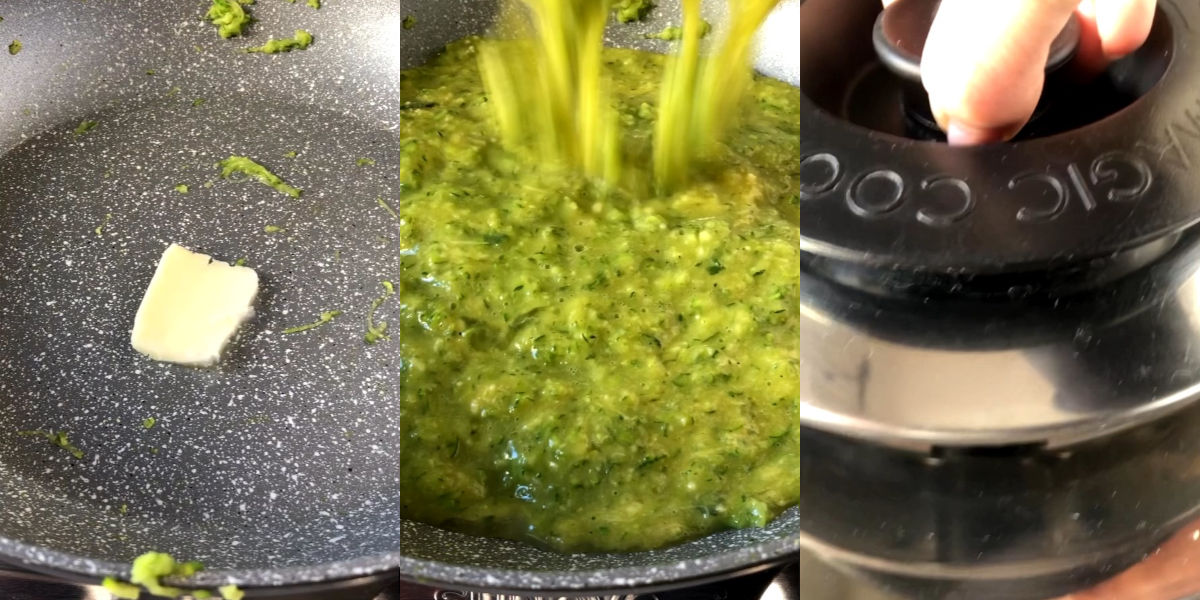 5. At this point, grease the pan with butter and pour in the dough. Cook the omelette over low heat, so that the heat reaches the center without burning it. Cover with a lid and, while cooking, prick the zucchini omelette occasionally with a fork.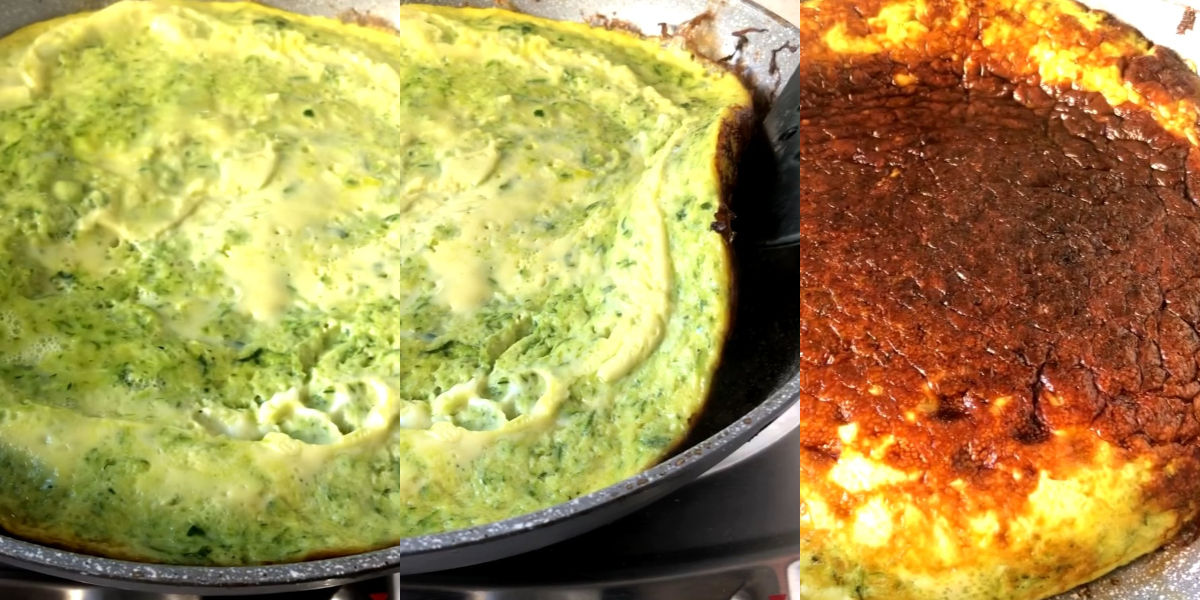 6. Once one side is cooked, you will need to flip it. Do this with the help of a plate, placing it over the pan: turn the pan and put the omelette back inside.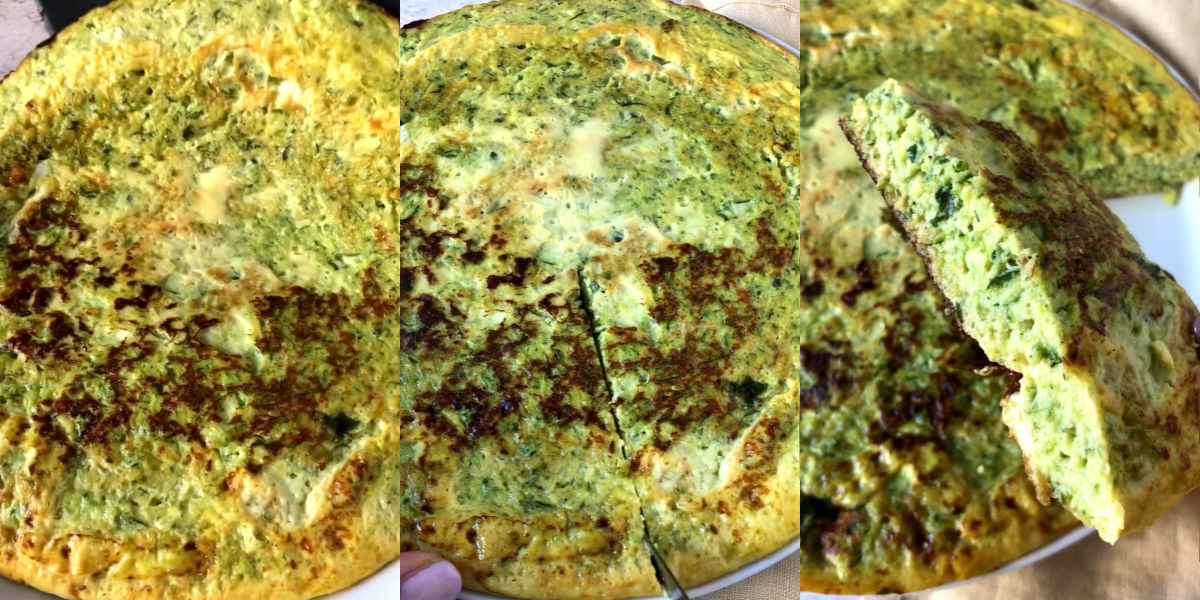 7. Cook for another 5 minutes on the other side . Once ready, let it rest on a plate and serve it by cutting it into slices. Enjoy your meal!
Omelette roll with zucchini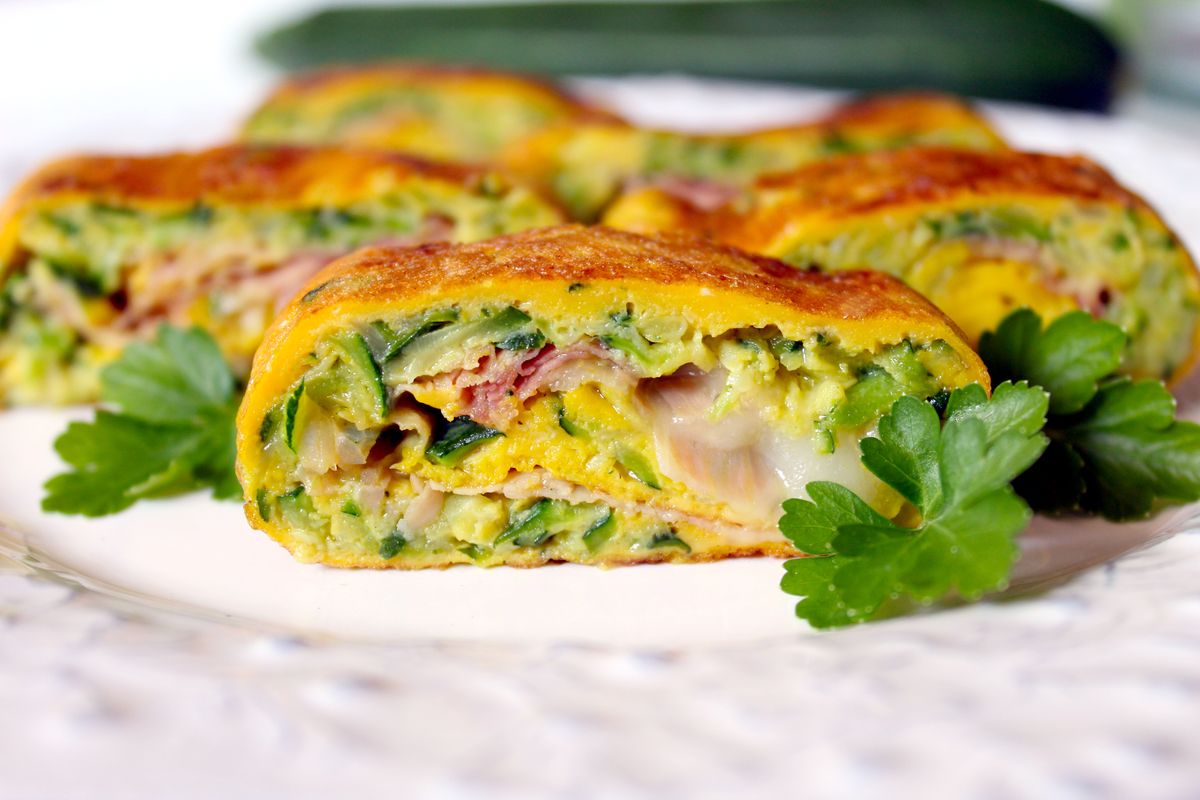 For a truly original idea, however, we recommend making a wonderful zucchini omelette roll. In this case, double the doses so as to be sure that it does not come out too thin and cook the omelette in the oven (180°C for about 15 minutes): place it, for convenience, in a rectangular pan or dripping pan.
When it is cooked, let it cool down (but without becoming cold) and stuff with spreadable cheese and ham . Roll up, cut into slices and enjoy!
Primo Chef's advice
If you want a lighter version of this dish, you can vary some ingredients . First of all, you can reduce (or even eliminate) the cheese and milk. Then you just need to cook the courgettes without oil, using a little water to soften them ; finally, do not use butter!
If, on the other hand, you want an even tastier version , well… there are no limits! You can cook the courgettes with the onions and flavor the dish by adding cold cuts, such as ham, mortadella or chopped salami, to the mixture. What's more, there is also the possibility of enriching the omelette with smoked provola or other delicious cheeses. Try it too!
If you want to make a nice thick omelette, you can also insert a slice of sandwich bread soaked in milk into the dough.
Do you love this vegetable ? Also try all our recipes with zucchini !
storage
The omelette is not a long-life preparation: for this reason it is advisable not to prepare too much of it. If you have any leftover, keep it in the fridge, inside a container for a day at the most .
Riproduzione riservata © - WT