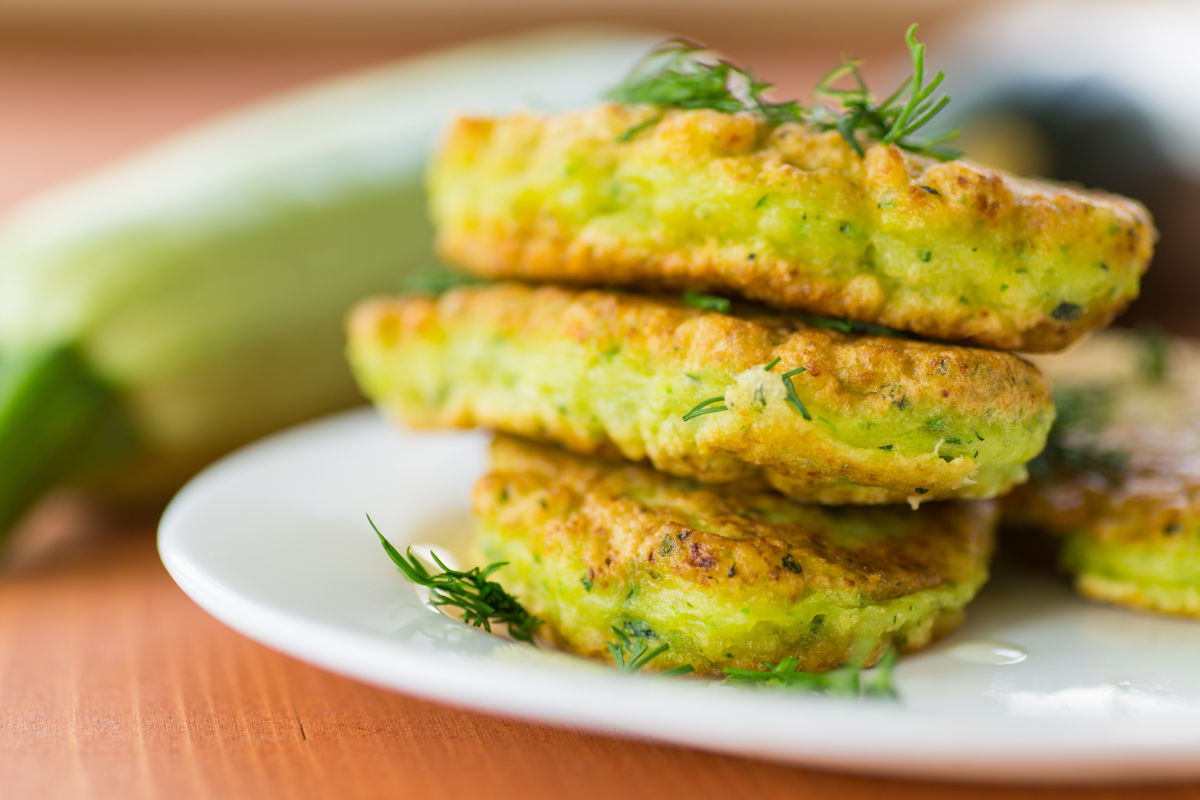 Perfect both as an appetizer and as a second course, zucchini fritters are an easy vegetarian recipe suitable for everyone.
Who doesn't like fried food? Whatever the vegetable used, they always return something delicious and satisfying and the zucchini fritters are certainly no different. Accompanied by a salad , they will be lighter and can also be served as a second course.
To prepare fried zucchini, all you have to do is grate the zucchini and mix them with the rest of the ingredients. You can also cook them in the oven (180°C for 20 minutes) , creating an even lighter dish, but for once I suggest you break the diet: it's really worth it! Let's not forget, then, that zucchini fritters are a vegetarian recipe .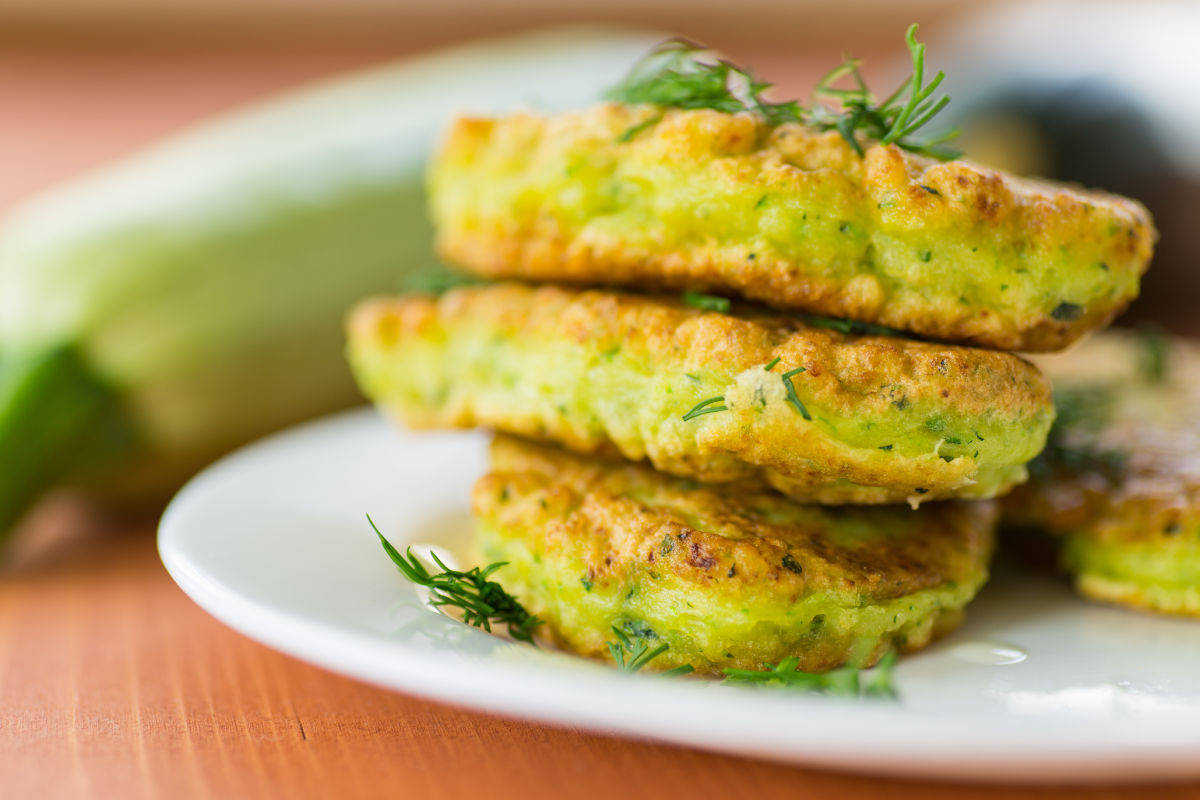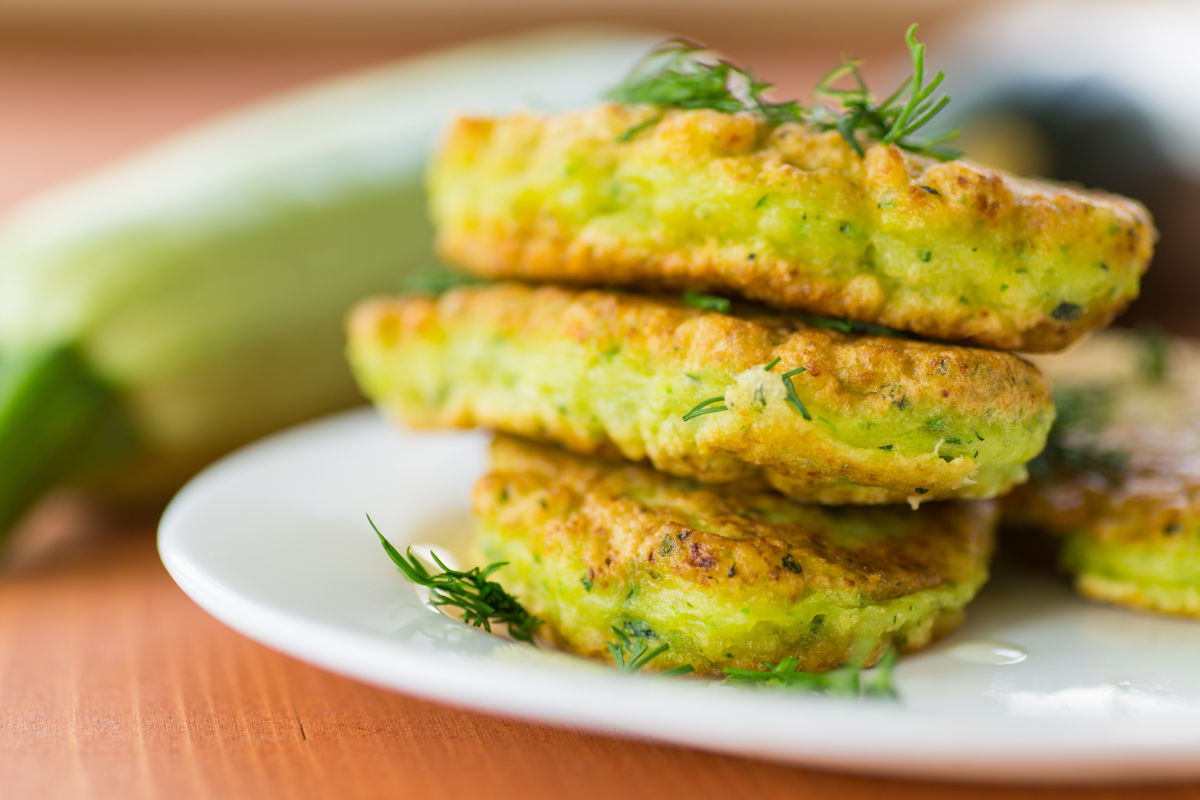 How to make zucchini pancakes
First, wash the courgettes under running water, then remove the ends. Grate them with a grater with large holes and if they turn out to be too watery squeeze them quickly with your hands.
Transfer them to a bowl and add the eggs , flour and grated cheese . You will have to obtain a sort of batter, similar to that of crepes. Finally, season with salt and pepper to taste.
Heat half a centimeter of oil in a large frying pan. Then pour the batter , helping you with a ladle and forming small mounds which will naturally tend to expand.
Fry the pancakes for a couple of minutes then, when the first bubbles appear on the surface, using a kitchen spatula, turn them over and continue cooking on the other side for two minutes.
Once ready, pat them dry with kitchen paper and serve piping hot . As you can see, the recipe for zucchini fritters is really simple!
Serve them with a homemade aioli sauce or in combination with a green salad to degrease the dish a bit.
If you liked the recipe for zucchini fritters, check out the preparation video .
storage
We advise you to keep the fritters in the fridge, well covered, for about 2 days. Heat them in a pan if necessary and enjoy them !
Riproduzione riservata © - WT