If you are looking for an easy aperitif, try the salmon shots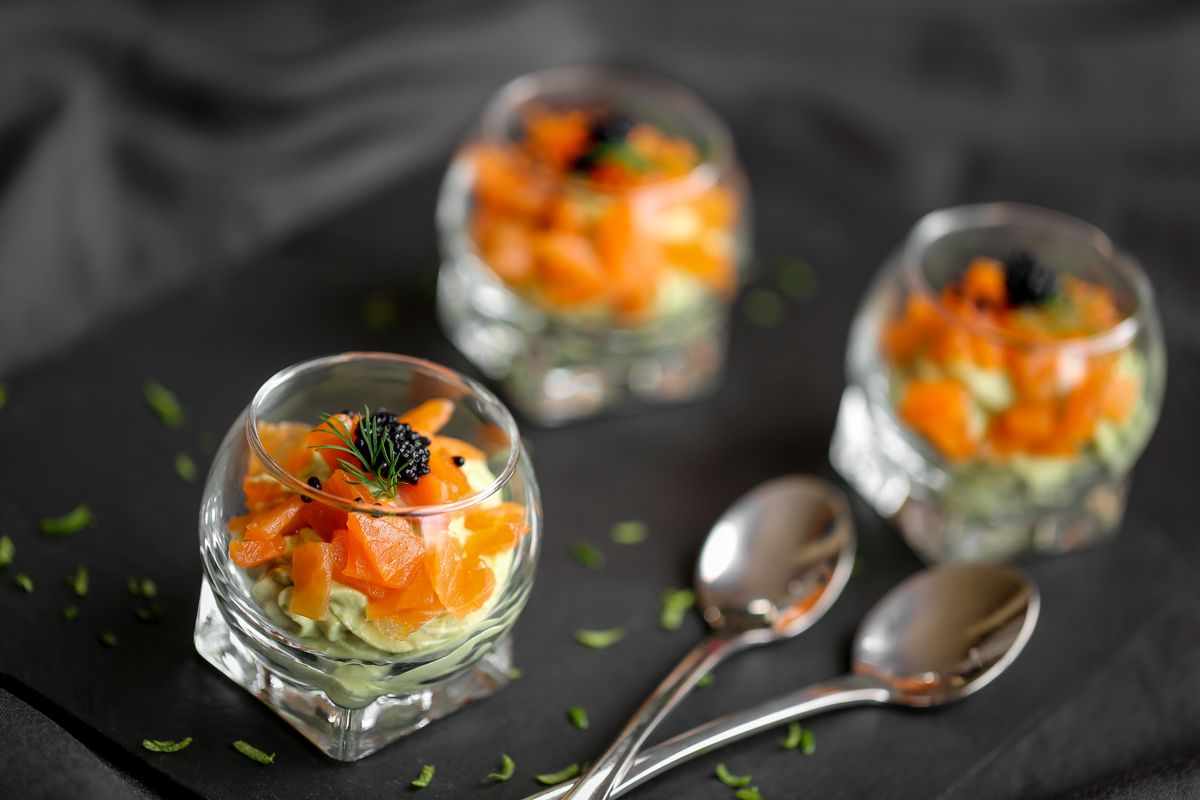 Serve some salmon shot glasses as finger food and you won't regret it. In fact, the combination with avocado works perfectly.
Finding simple and original ideas to serve as an aperitif is not always easy. For this reason, when we had the lighting of the salmon shots we immediately wanted to try them. It is in fact a cold dish perfect for the summer and excellent to be enjoyed as finger food.
In addition to smoked salmon, the real star of this recipe, we used avocado in the form of mousse. As you well know, in fact, the two flavors marry perfectly so why not bring to the table a recipe that sees them as protagonists?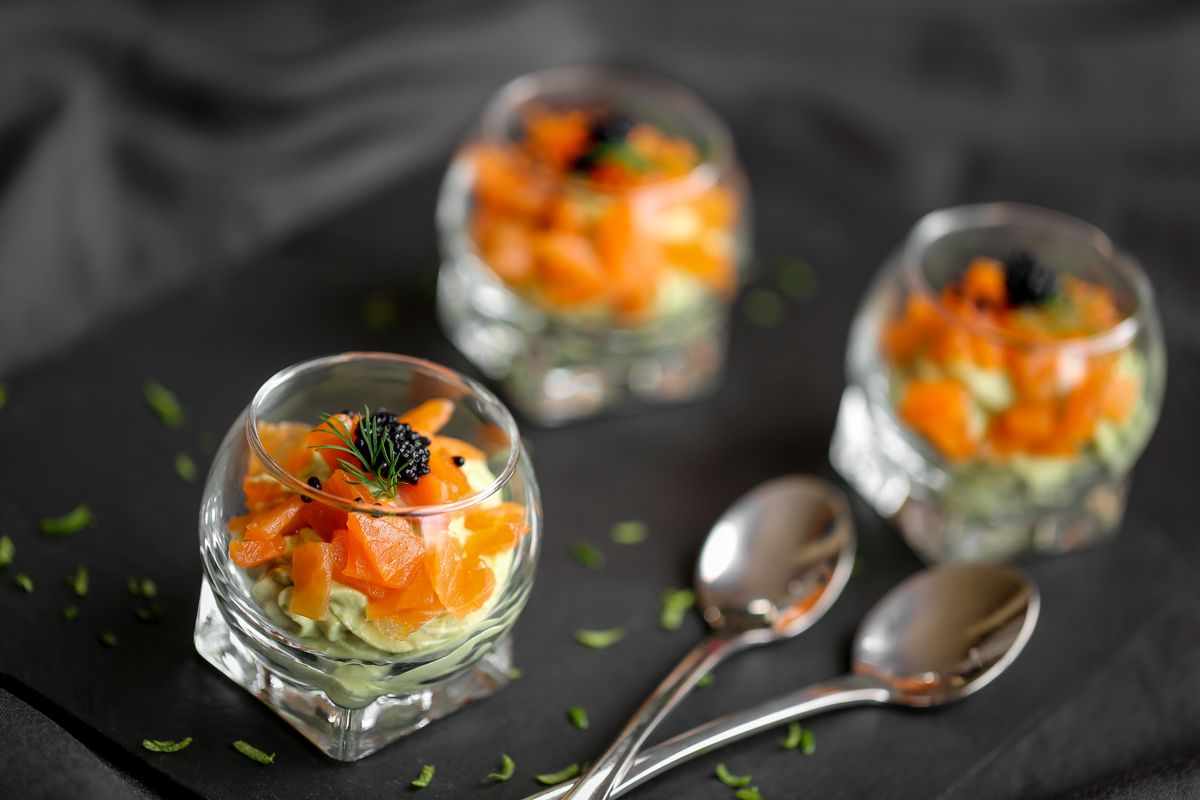 How to prepare the salmon shot recipe
First, divide the avocado in half and scoop out the pulp with a spoon. It is important to use ripe fruit . Then transfer it to the mixing bowl of the immersion blender together with the lemon juice, the cream cheese and the cream. Blend until you get a smooth and foamy consistency then season with salt.
Distribute it on the bottom of 4 small glasses with the help of a pastry bag to do a cleaner job.
Then place the smoked salmon fillets (or cut into cubes) on the cream and enrich to taste with a little caviar. Your shot glasses with smoked salmon are ready to be enjoyed.
We advise you to prepare this quick and easy recipe at the last moment. In fact, avocado tends to blacken in the air. Alternatively, you can leave it in the pastry bag once blended and assemble the glasses just before serving them.
And if you love the combination of salmon and avocado then we recommend you also try the lime-flavored salmon and avocado tartare . Served as an appetizer it will make you look great.
storage
Once prepared, the glasses should be consumed as soon as possible. You can keep the avocado cream in the refrigerator for up to a few hours .
Riproduzione riservata © - WT