Pumpkin plumcake: a light and natural snack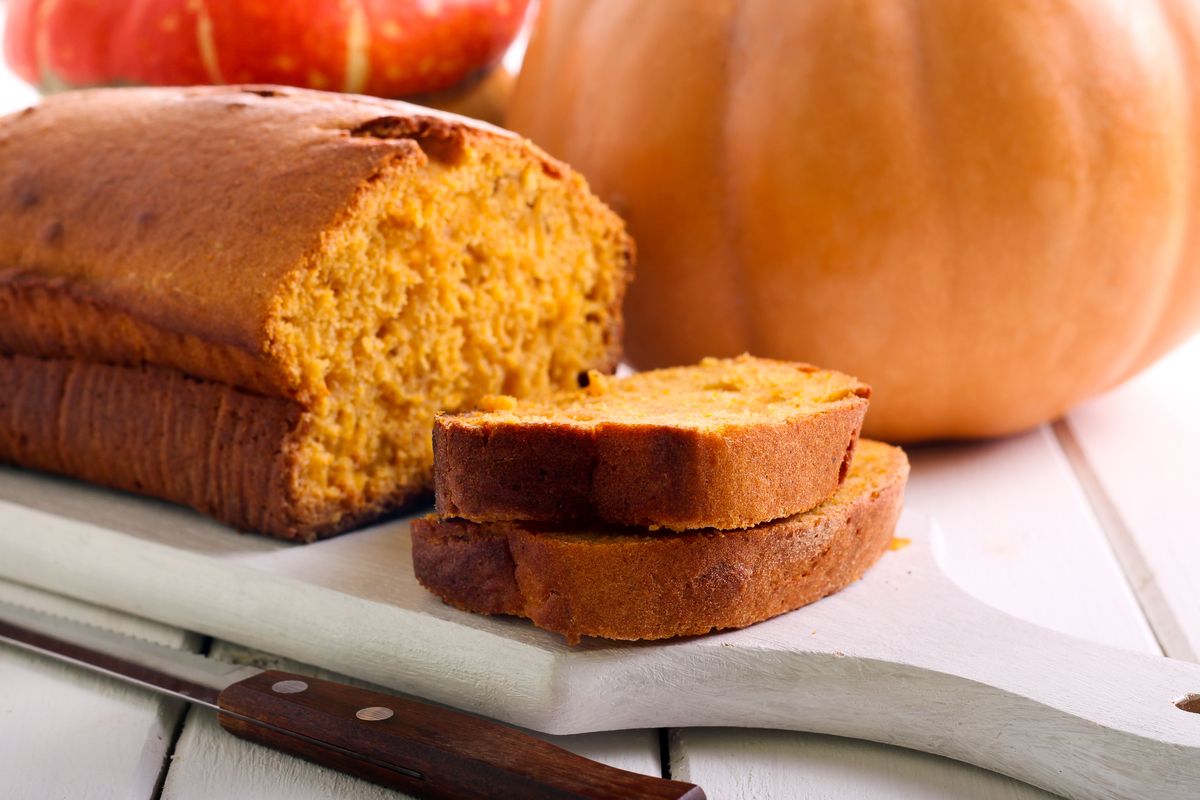 Pumpkin sweet plumcake: perfect recipe to prepare a tasty and perfect dessert for breakfast. Here's how to prepare it!
The sweet pumpkin plumcake is a very simple dessert to prepare with boiled pumpkin pulp, sugar, milk, oil, eggs, flour and a few other ingredients . The preparation is quick and in no time you will have a dessert with a classic pumpkin scent ready. This plum cake is perfect not only for breakfast, but also for a light and natural snack.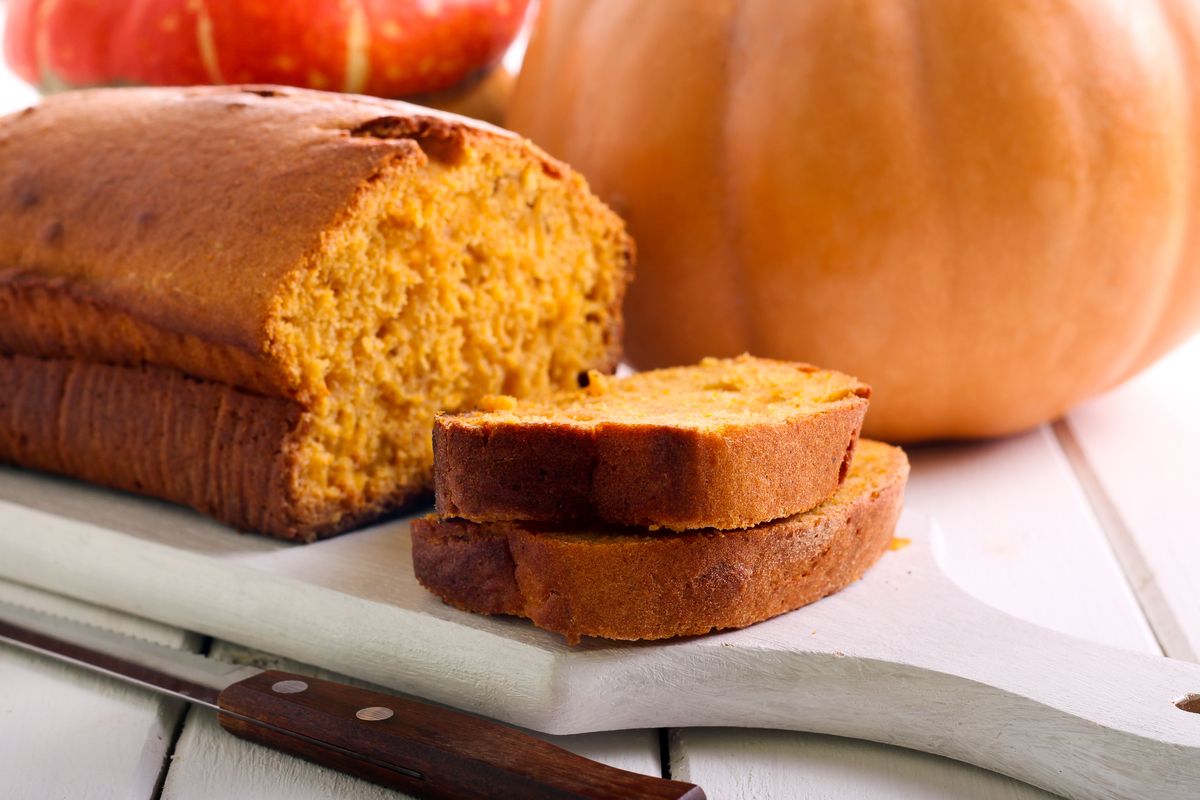 Preparation of the soft pumpkin plumcake
Start by peeling the pumpkin and removing the seeds, then cut it into cubes and boil (or steam) for about 15-20 minutes .
Blend the pumpkin pulp until you get a smooth puree and keep it aside.
In a large bowl, whip the eggs with the sugar until the mixture is light and fluffy, then add the oil, the pureed pumpkin pulp and the milk.
Add the sifted flour, vanilla and yeast a little at a time, mix thoroughly, taking care not to dismantle the mixture.
Line a loaf pan with a sheet of baking paper, pour the dough inside, roll out well and bake in a preheated oven at 180 ° C for 40 minutes .
When cooked, turn off the heat and let it cool before cutting into slices and serving.
If you like this dessert, try making the soft plum cake too!
The recipe for pumpkin plum cake with chocolate chips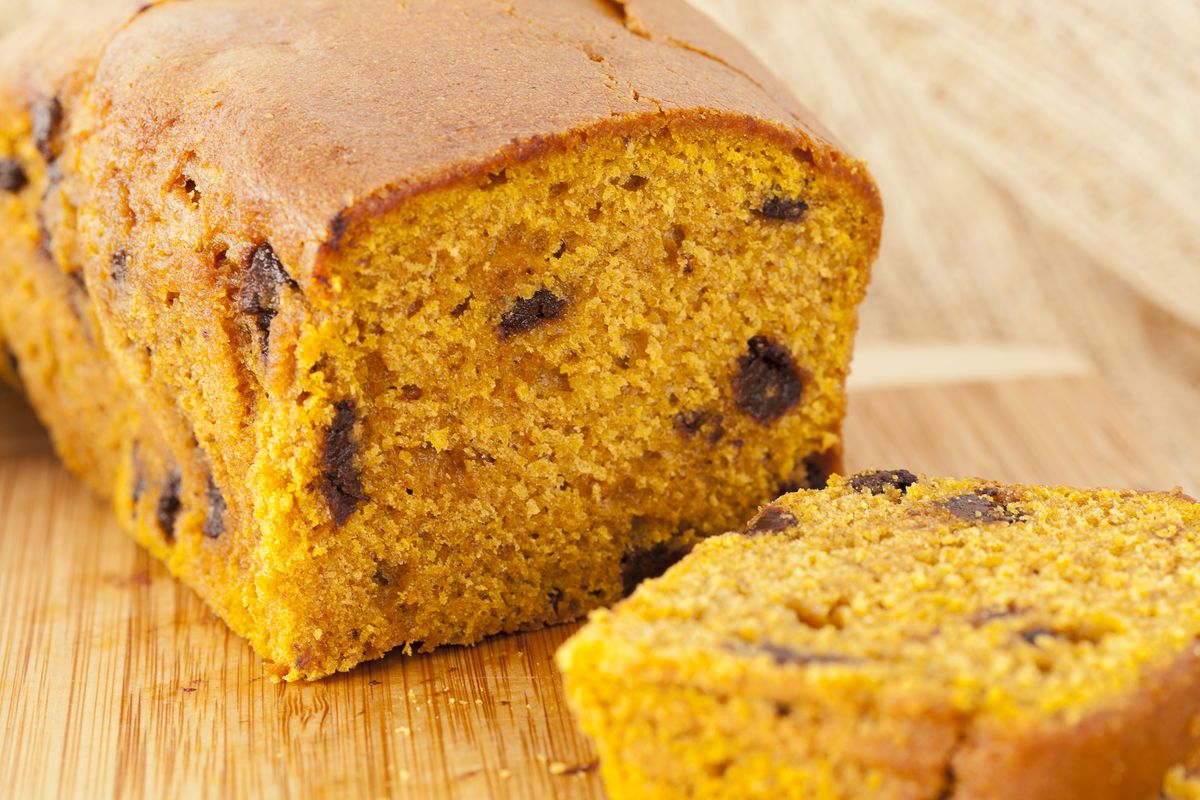 If you want to enrich the plum cake there are many possibilities, we recommend adding some chocolate chips ( 50-60 g will be just fine, but you can decide at will the perfect quantity for you and your guests). Add the chocolate to the top, mix gently and then put the dough in the mold.
Don't you love dark chocolate? Try it with raisins soaked in warm water or with chopped walnuts .
storage
We recommend keeping the cake for a maximum of 3-4 days in a cool and dry place, preferably under a special bell for cakes. We do not recommend freezing in the freezer.
Riproduzione riservata © - WT