Baked pumpkin pie, an easy recipe for autumn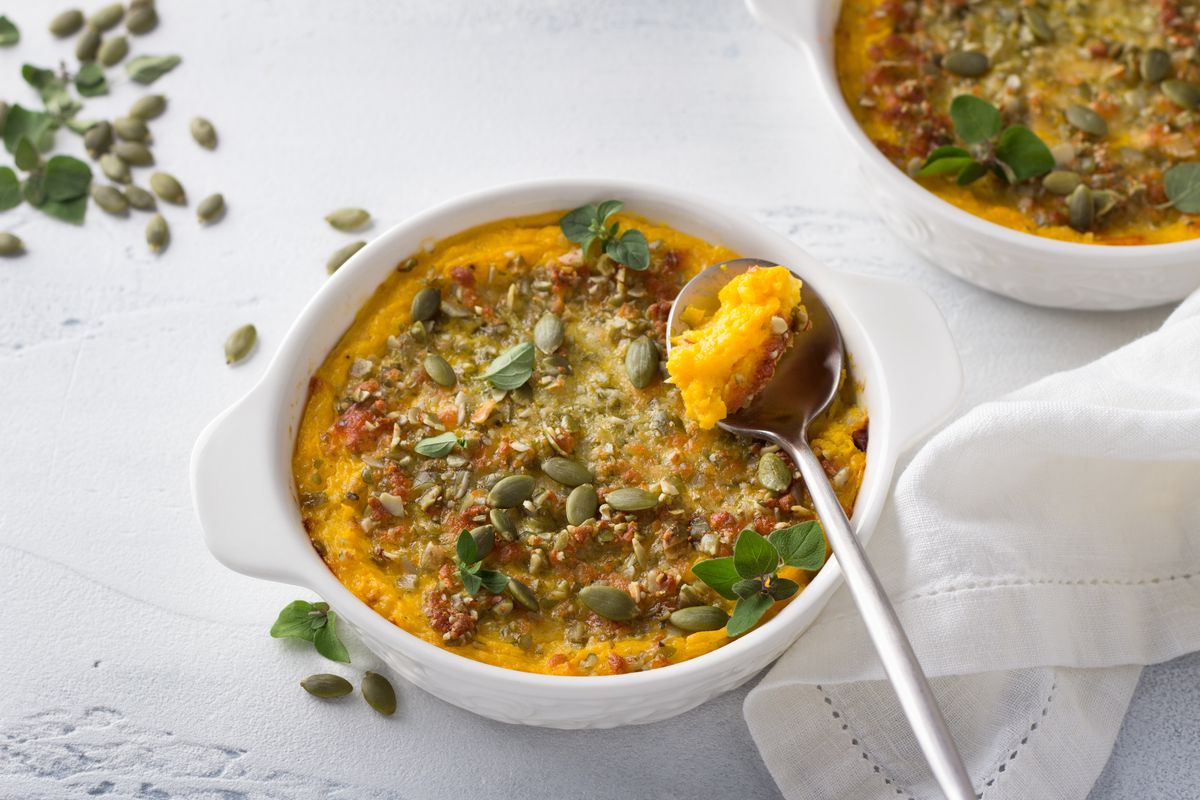 Potatoes, pumpkin and some flavorings will give life to the best pumpkin flan you've ever tasted, see is believe.
If you decide to prepare the yellow pumpkin flan, we guarantee you will not be disappointed in any way. Excellent as a side dish but perfect even if you are looking for a vegetarian main course , it is prepared in a really simple way using a few and genuine ingredients.
So get quality vegetables, especially the pumpkin must be very good so that the pie is too, cook and mash as if there was no tomorrow and finally pour everything into a baking dish. Baking will make your pumpkin pie even better. Follow us to the end of the recipe to discover a truly delightful 2.0 version !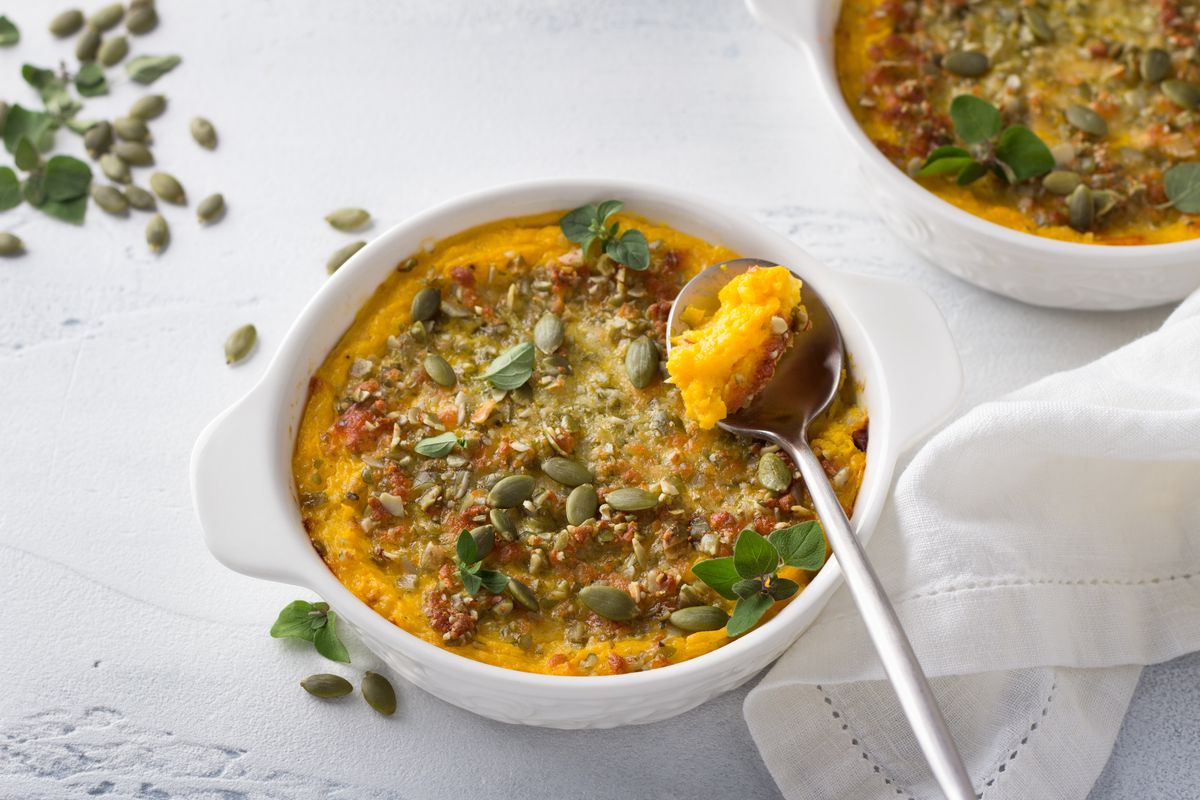 How to make the pumpkin pie recipe
First clean the pumpkin and cut it into 2 cm pieces . Do the same with the potatoes after having peeled them and put everything in a sufficiently large pot filled with salted water. Cook the vegetables for about 20 minutes or until they are tender if skewered with a fork.
Drain them and, once warm, mash them with a fork or a potato masher until they are reduced to a puree .
Meanwhile, finely chop the onion and brown it in a pan with the butter and a pinch of salt until it is tender and transparent.
Transfer the purees to a bowl, add the onion and season with the Parmesan cheese, the marjoram leaves, a pinch of pepper and a pinch of nutmeg. Add the eggs and another pinch of salt if needed.
Pour the mixture into a pan suitable for cooking in the oven, greased and covered with breadcrumbs. Sprinkle the surface of the pumpkin and cheese flan with more breadcrumbs, a few flakes of butter and bake at 180 ° C for 40 minutes . Let it cool before serving.
To make this pie even richer and tastier, we recommend adding 150 g of diced provolone and 100 g of diced cooked ham to the dough. You will feel that delicious, almost as much as the pumpkin and potato pie with vegetables .
storage
Pumpkin flan can be kept in the refrigerator for 2-3 days . We advise you to reheat it in the oven before consuming it.
Riproduzione riservata © - WT