Creamy melon sorbet with the Thermomix: all the secrets of the most summery dessert there is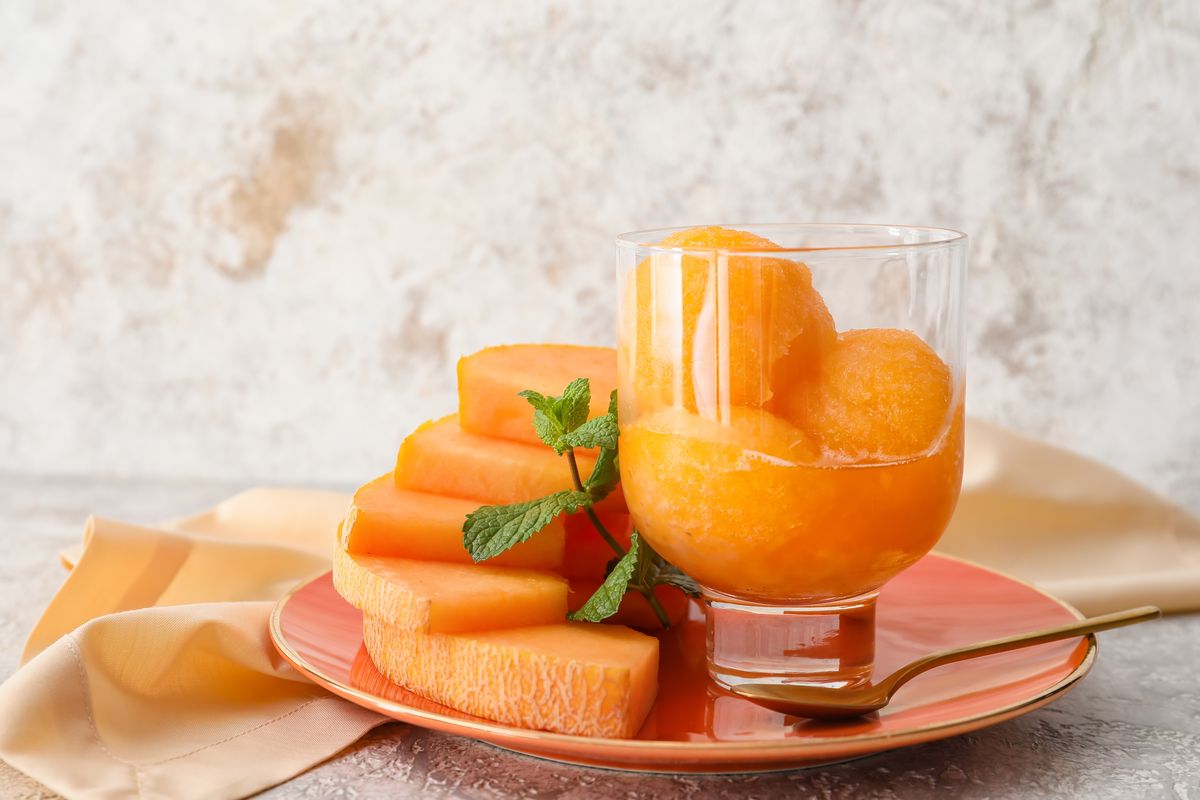 The melon sorbet recipe with the Thermomix is ​​perfect for those looking for a different idea for serving melon. Here's how it is prepared!
The melon sorbet with the homemade Thermomix is ​​a fresh, delicious and above all refreshing spoon dessert. This is exactly what you need on the hottest and hottest days at the end of a lunch or dinner and why not, even as a snack . Below we explain how to prepare it with the help of one of the precious appliances and in two versions , with and without sugar! For the recipe, in fact, you only need three basic ingredients. Are you ready to go to work?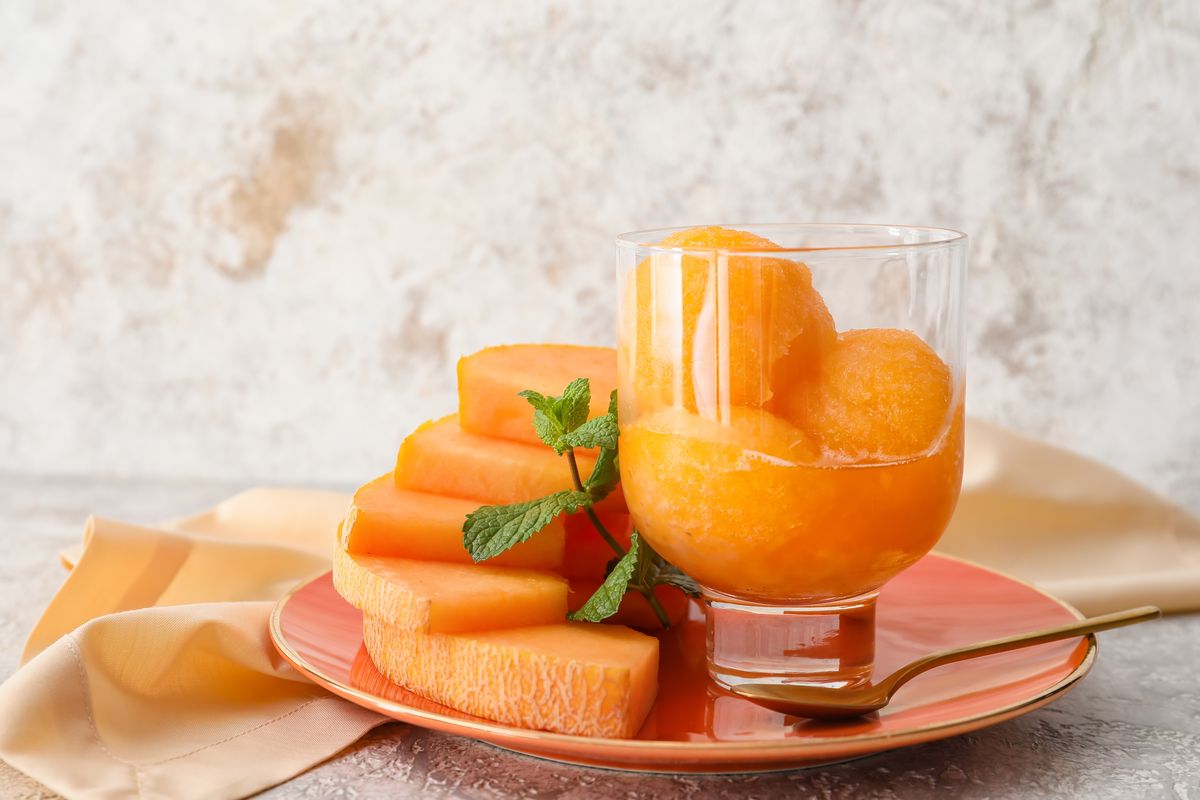 Preparation of melon sorbet with the Thermomix
To prepare the quick melon sorbet with the Thermomix, take the fresh melon, clean it so as to remove the seeds and the peel so as to obtain the necessary quantity for this recipe.
Put the melon pulp directly into the Thermomix mug and work for 20 seconds at speed 5 .
Transfer the pureed pulp into a container then move on to the preparation of the syrup based on water and sugar: always put these other two ingredients in the Thermomix jug and operate for 3 minutes, speed 5 , temperature of 100 ° C so as to melt the sugar. .
Let the syrup cool then pour the pureed melon pulp back into the Thermomix jug. Work at speed 3 for 20 seconds .
Transfer the mixture thus obtained in a container suitable to be placed in the freezer or in molds to form ice cubes .
Put in the freezer for at least 4 hours .
Before serving, transfer the frozen mixture into the Thermomix jug and work first for 20 seconds at speed 7 and then another 20 seconds at speed 5. If necessary, you can continue to blend at speed 5 for another 10 seconds.
Distribute the sorbet in single portion cups and enjoy immediately!
Sugar-free melon sorbet with Thermomix
This delicious version can also be prepared. In this case you can directly blend the melon pulp together with 150 ml of water and then transfer the fruit puree obtained into the ice molds. Always leave to rest in the freezer for no less than 4 hours then blend everything before serving at speed 7 for 20 seconds and at speed 5 for another 20 seconds.
storage
The sorbet prepared in this way is perfect to be consumed immediately after preparation . Alternatively, we advise you to prepare plenty of it and keep the mixture in the freezer for a few weeks in order to have it ready to complete the last steps directly before serving it.
While we're at it, we recommend that you also prepare the lemon sorbet !
Riproduzione riservata © - WT