Crispy chia seed bread, a real goodness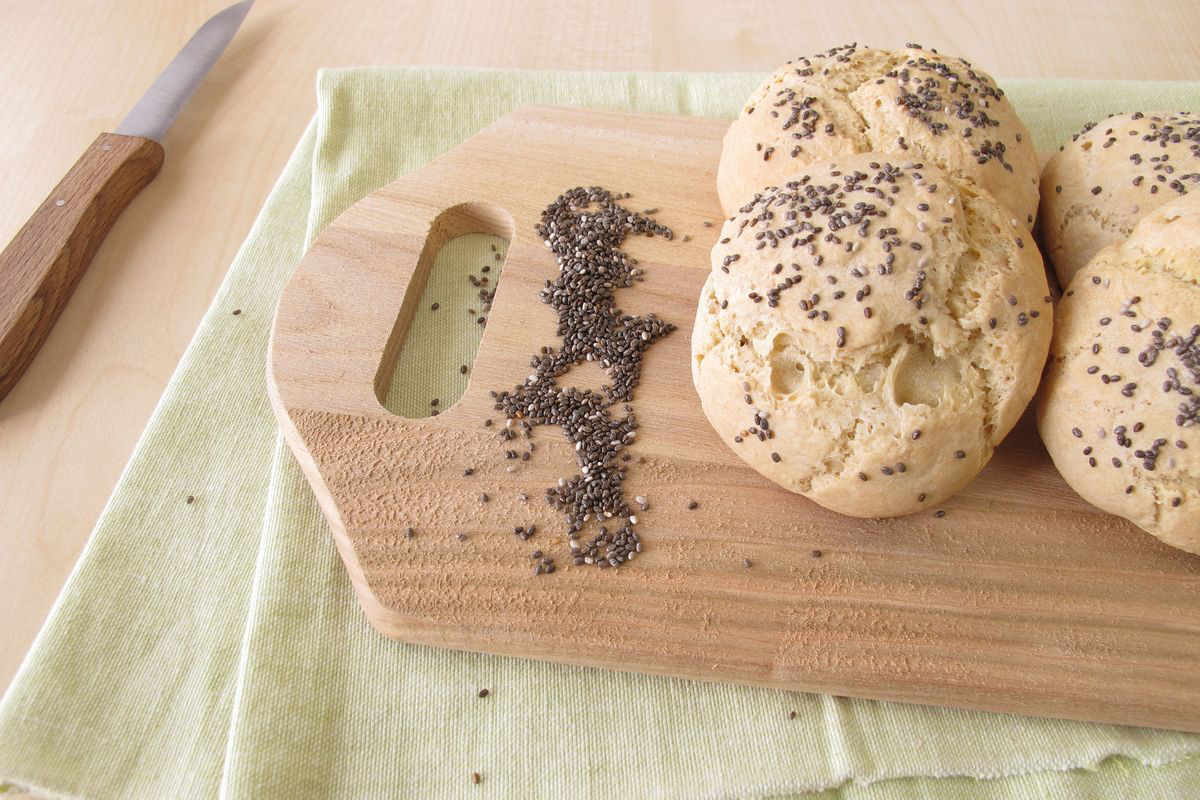 Finding quick and easy recipes to prepare bread is not that simple yet this chia seed bread is, try it!
Chia seeds are an ingredient that is enjoying great success due to its nutritional properties . This is why we wanted to make it the protagonist of the recipe for a quick bread, the chia seed bread, excellent for breakfast but also perfect to enrich your bread basket.
You can give your homemade bread the shape you prefer. We love sandwiches and therefore we have given the dough this shape so that it is already portioned and is also perfect for being frozen. If you decide to prepare a chia seed bread for breakfast, it might be a good idea to bake the dough in the plumcake mold : you will get beautiful slices ready to be cut and toasted.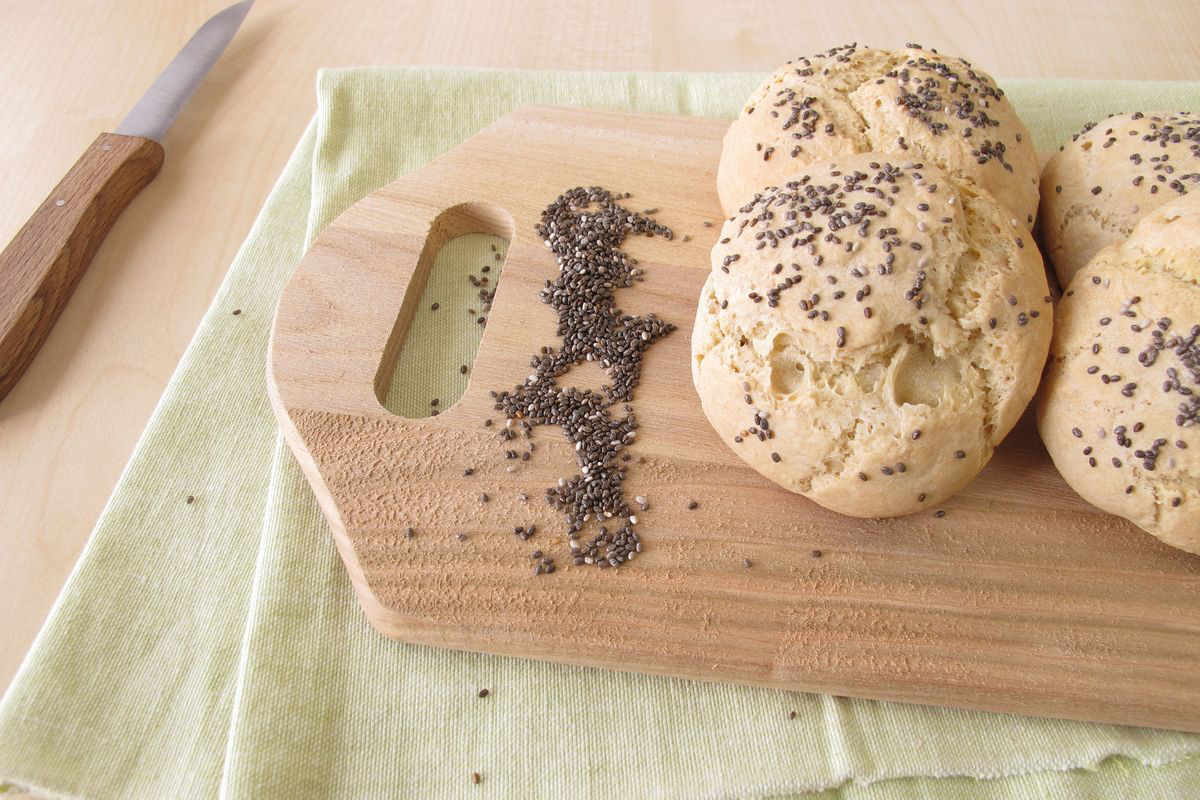 How to prepare the recipe for chia seed bread
First, dissolve the yeast in warm water . Then add the oil and then the flour a little at a time together with the chia seeds. Away from the yeast, add the salt and finish working the dough, first with a spoon and then by hand, on the pastry board.
Form a loaf and put it to rise in a bowl covered with plastic wrap for 2-3 hours.
Divide the dough into 6 equal parts and form balls, working them briefly with your hands. As they are ready put them to rise on a baking sheet lined with parchment paper and then again in the oven off with the light on. It will take a couple of hours.
Then brush the surface of the sandwiches with a little milk (also vegetable or water) and sprinkle with chia seeds.
Cook at 200 ° C for 10 minutes then lower the temperature to 180 ° C and continue for another 15 minutes . Let them cool on a wire rack before serving.
Among the other recipes with chia seeds we recommend you try the chia pudding : it is really special and excellent if you are looking for a light dessert.
storage
Chia seed bread can be stored in a paper bag for a couple of days. You can also freeze it so you have it available at any time.
Riproduzione riservata © - WT