Do you want to prepare the perfect grilled fish? Then follow our advice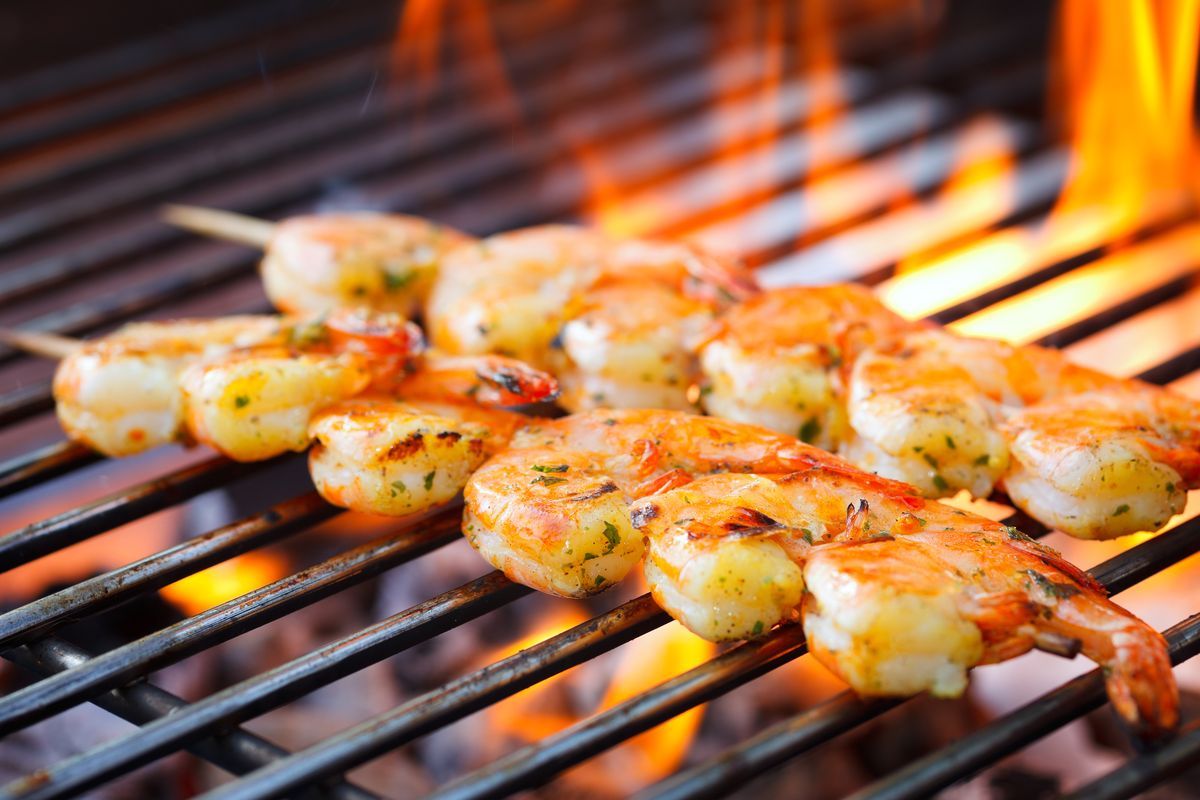 A second course of light fish, delicious and perfect for a lunch or dinner with friends: here's how to grill fish!
Lovers of grilling , today we will talk at 360 degrees about how to make a perfect grilled fish. In addition to meat and vegetables, fish also lends itself perfectly to this type of cooking, and allows us to create a rich and at the same time delicate mixed dish !
Usually a mixed sea is used consisting of crustaceans , molluscs , small fish , skewers … but all you have to do is choose according to your tastes and then cook the best grilled fish ever!
How about, let's get started? So let's see all the tips and the recipe for a barbecue … from 10 and praise!
Grilled fish: 4 tips for a perfect result
Before we start cooking, there are some tricks that if you follow will make your dish perfect . If it is not the first time you can skip this part, otherwise trust us: it is essential , so let's see how to choose the fish, clean it, marinate it and… cook it, of course!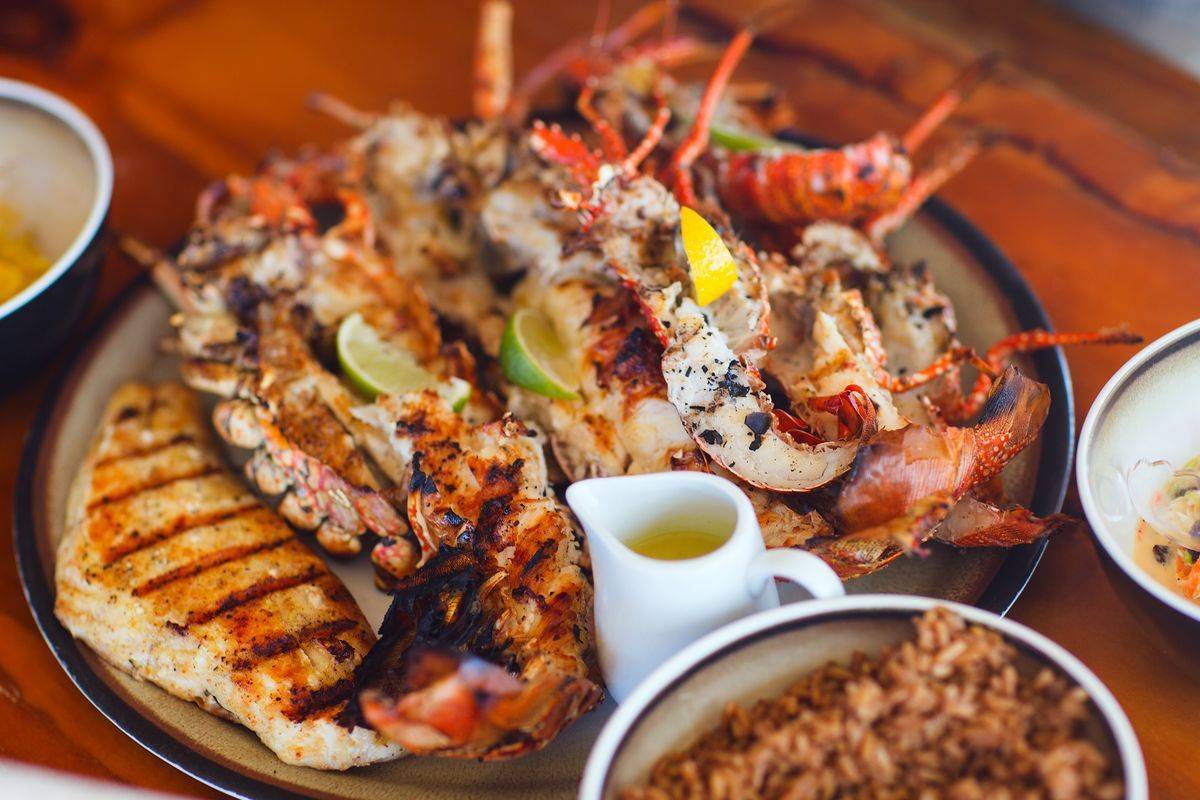 1. The choice of fish
Let's start with the most important thing if we talk about grilled fish: what to buy? Yes, the choice of components is essential for a perfect result.
You can decide whether to buy king prawns, prawns, skewers, salmon, tuna or other, but not all fish are made to be grilled. For example, octopus is an ingredient that lends itself more to being boiled , and the same goes for squid, squid and cuttlefish: choose them carefully or the result will be … chewing gum !
If you use mussels or scallops, therefore large molluscs , a useful trick is to wrap them in foil: the foil will make the cooking uniform, leaving the meat soft.
The important thing, in any case, is to buy fresh and quality fish. So, contact your trusted fishmonger.
2. The marinating of the fish
Once you've got all the fish to grill, here we are at the crucial point, which will give the meat flavor or not: the marinade.
Certainly some fish are already tasty of them, but with a perfect marinade you will enhance their aromas and fragrances even more. A simple citronette with oil, salt and pepper is already sufficient , but you can also add aromatic herbs (parsley, fresh oregano or basil) and even garlic.
Then there are other variations : beer, wine, soy sauce, ginger… everyone has their own secret. The important thing is that the fish is well drained before being cooked. As for the times, at least half an hour, but if you want you can also play a few hours in advance .
3. Cleaning
In general, the rule is as follows: do not scale the fish, because the scales on the surface will protect the meat and prevent it from sticking to the grill.
Different speech for crustaceans: prawns must be cleaned from the intestine before being cooked. Serving them like this would be really unpleasant.
4. Cooking
Cooking fish is the most sacred moment of all. Be careful, first of all, not to let the fish stick to the grill: check it well and turn it at the right time.
Its delicacy assumes that it is not subjected to too violent cooking, therefore adjust the grill to a high height and if you can use the indirect cooking technique.
You can choose whether to grill it outdoors or with the barbecue technique, that is, with the lid on. Be careful , if you opt for the second case, because you will not always have the fish under control!
The tools are also very important: in addition to the grill, equip yourself with skewers (if made of iron even better), a spatula to lift and turn the fish, a kitchen brush and finally long tongs. Finally, be careful not to pierce the meat of the fish!
Mixed fish grill recipe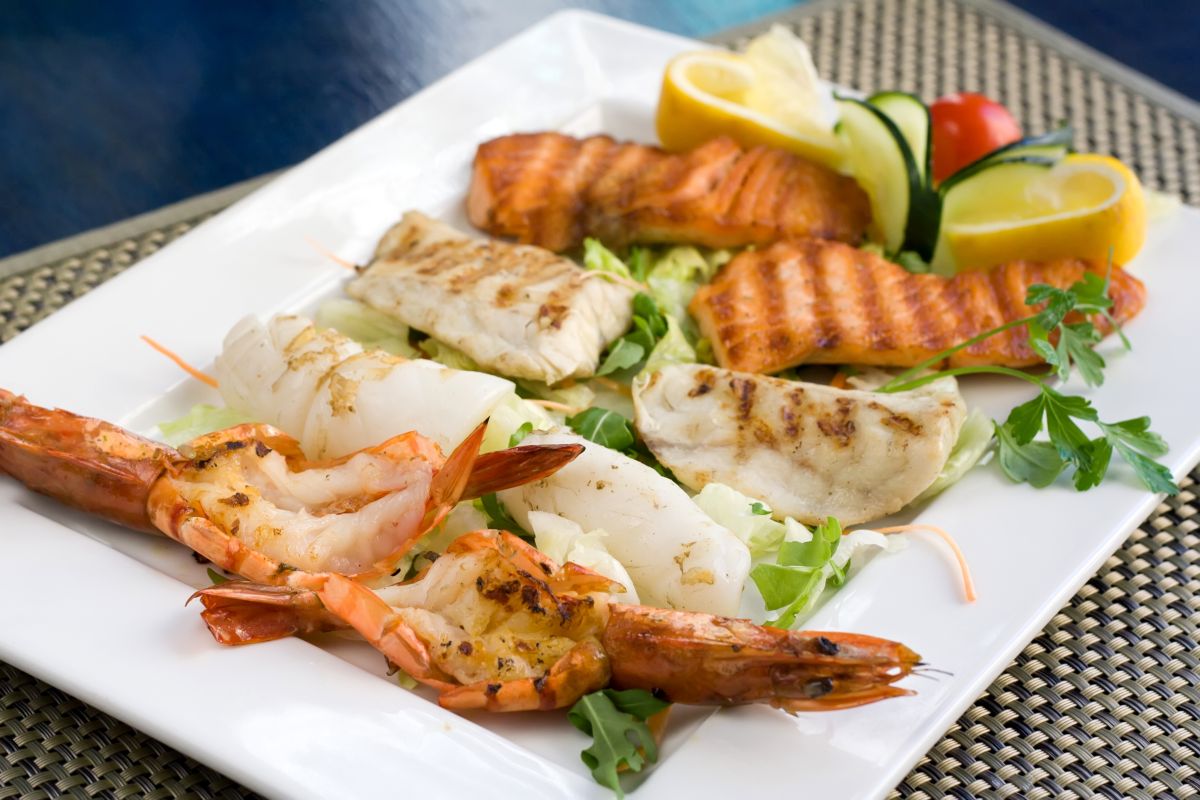 Here we are at the real recipe. If you have followed our advice, you shouldn't have any problems. Let's start!
Gut the sea bream keeping the scales and remove the salmon, swordfish and tuna fish bones . Remove the intestines from the prawns and also cut the squid sideways.
Put the fish to marinate and leave it in the fridge for at least half an hour. When you start cooking, take it out half an hour before and drain it well, dabbing it if needed with a sheet of absorbent paper.
Now it's time to cook: 15 minutes for the sea bream, 6-7 minutes for the rest. Remember to turn the fish halfway through cooking. Enjoy your meal!
Discover all our tips for preparing a perfect grilled meat !
Riproduzione riservata © - WT