From the genius of Cannavacciuolo comes the cacio e cinnamon paccheri!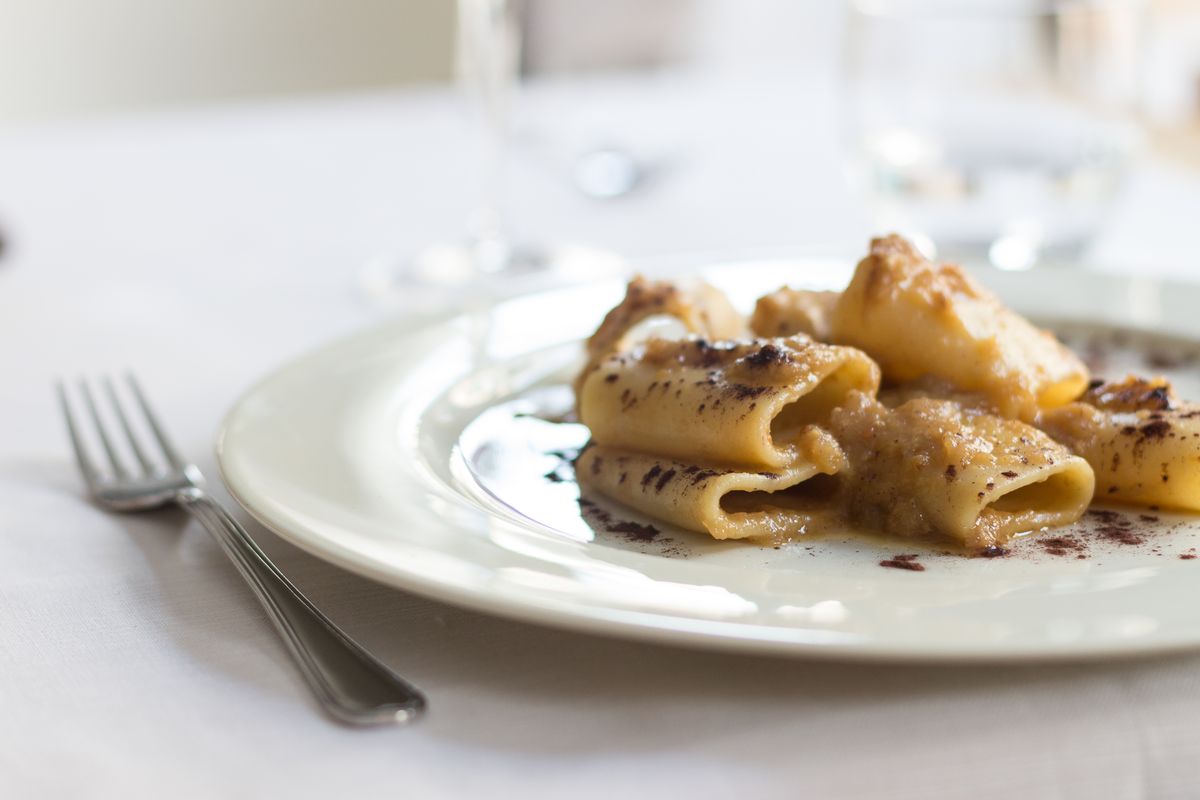 You read correctly, this is the recipe for preparing paccheri with cheese and cinnamon, a first course with an extraordinarily tasty taste.
The combination of pecorino with strong cinnamon may seem risky to you. To ensure that, however, there is nothing more delicious, is the well-known Antonino Cannavacciuolo . The Italian chef usually offers recipes with an innovative taste and refined combinations and, once again, he has not disappointed anyone. The preparation of paccheri with cheese and cinnamon is delicious, for a first course with a bold and refined flavour. Very few ingredients are needed to make it at home: pasta, pecorino cheese, ground cinnamon and little else. It is a very quick recipe , just enough time to cook the pasta. In the blink of an eye , lunch is served!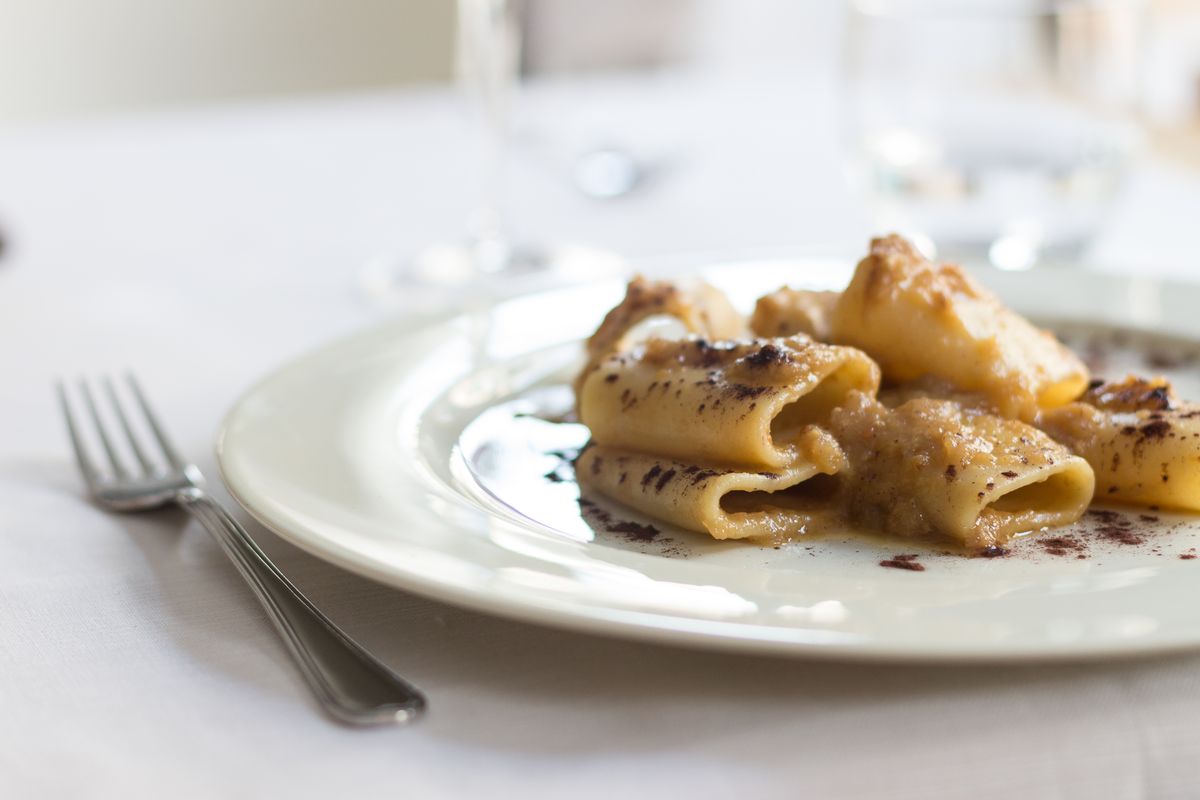 Preparing the recipe for cacio e cinnamon paccheri
The first step is to take a large pot and fill it with plenty of water.
Salt it, put it on the stove and cook over medium heat . When it comes to a boil, dip the pasta in it.
Leave to cook for the necessary time and, in the meantime, dedicate yourself to the cream.
Take a piece of pecorino and grate it very finely (the finer it is, the creamier the result will be!).
Combine the grated cheese in a bowl and add a little cooking water – half a ladle will suffice – taken from the pot. Remember that the water should be warm , not boiling.
Mix everything vigorously with a hand whisk . The result should be a smooth, clear cream.
Take a pan with a non-stick bottom and pour the oil into it, together with a ladle of cooking water.
With a slotted spoon, remove the pasta from the pot and put it in the pan; once done, add the pecorino cream.
Turn the stove on to medium heat and sauté everything, stirring to mix.
After a couple of minutes, you can serve and sprinkle with the right amount of cinnamon.
storage
The one for paccheri with cheese and cinnamon is a tasty and intriguing Cannavacciuolo recipe. The best advice is to consume it at the moment, avoiding keeping the dish.
If you are more of a lover of tradition, delight yourself with a classic creamy cacio e pepe .
Riproduzione riservata © - WT