Pears cooked in chocolate, an ancient recipe of the French tradition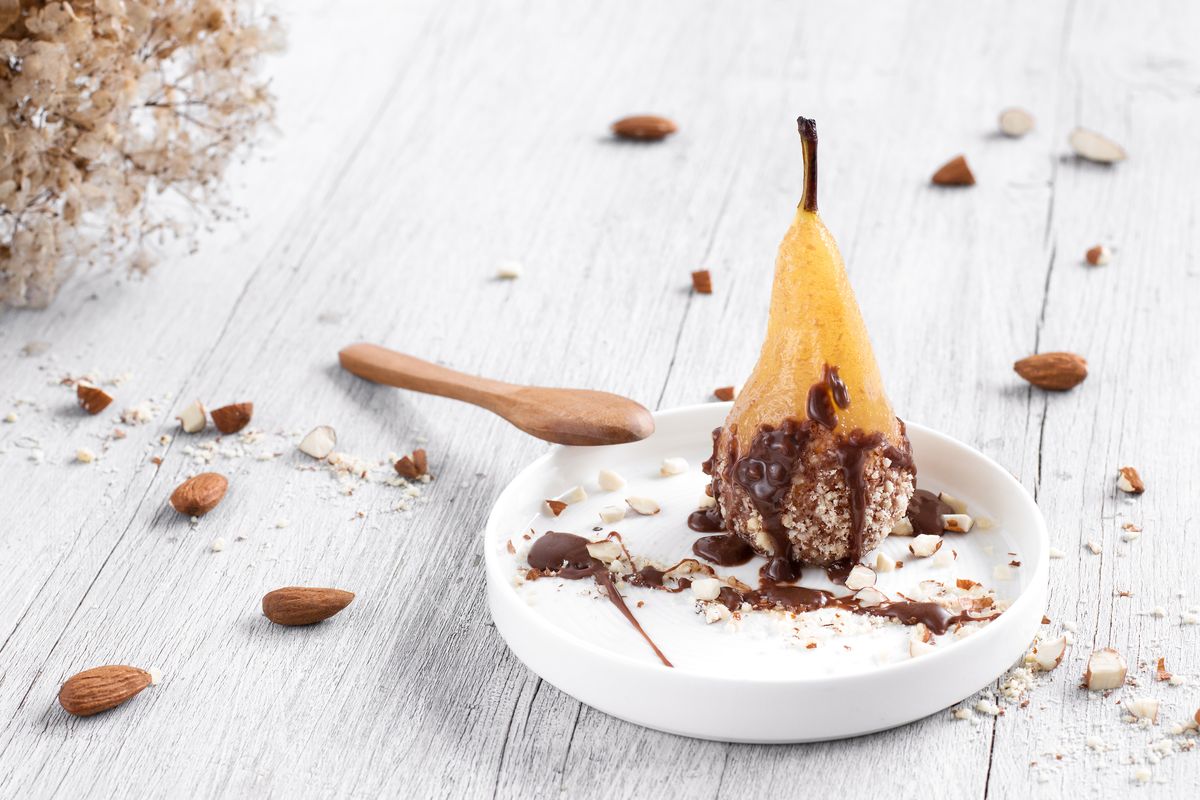 Let's see how melted chocolate pears are prepared, a quick and easy recipe perfect as a light meal.
Fruit desserts are often snubbed and considered not up to par with the richest cakes filled with cream and whipped cream. But we wanted to try chocolate pears, a delicious recipe that, in its simplicity, is able to conquer even the most demanding palates . Although it is a dessert, it is very light and since we prepare it using dark chocolate, even the most attentive to the line will be able to indulge in a portion.
Pears cooked in dark chocolate can then also be accompanied with a scoop of ice cream , a dollop of cream or some other ingredient, perhaps to give a crunchy note, such as almonds or chopped hazelnuts. But let's see how to proceed together.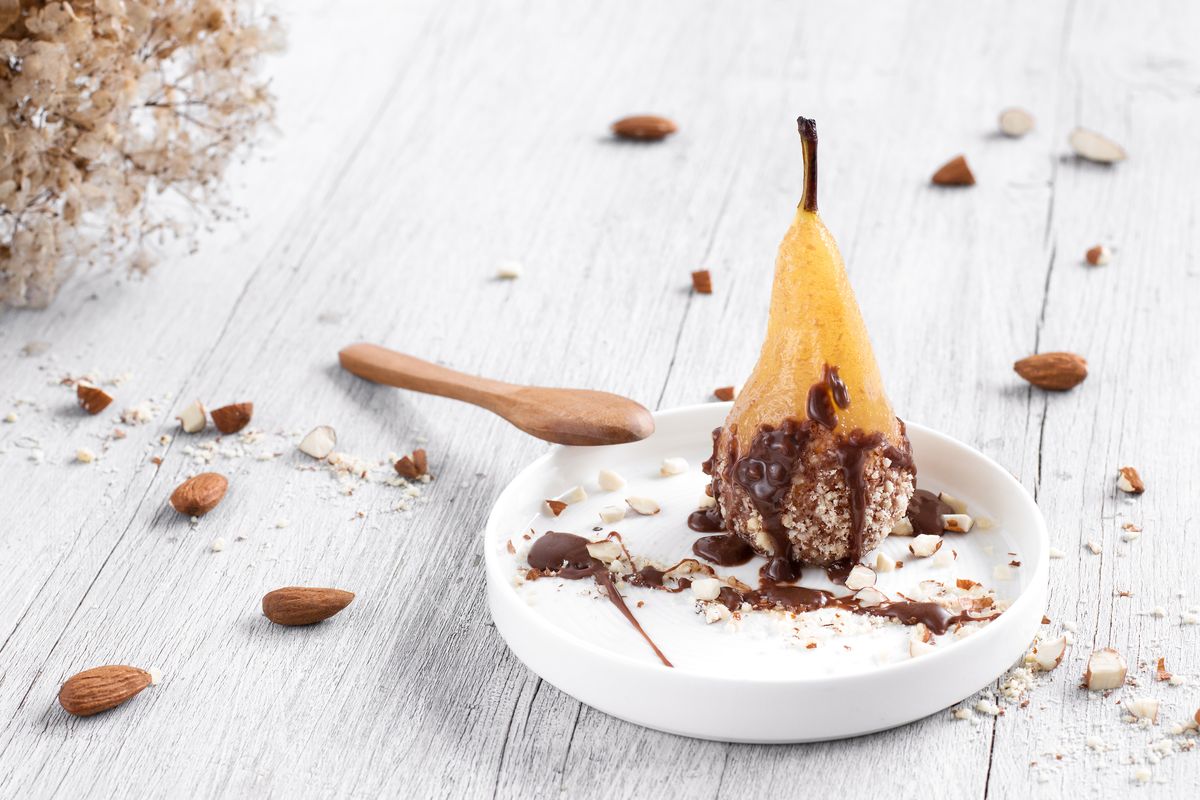 How to prepare the recipe for chocolate pears
First, peel the pears , which must be firm, but leave the stalk. Put them in a saucepan of a size that can accommodate them all standing up: during cooking they will have to maintain the position.
Cover them halfway with the water in which you will also put a spoonful of sugar and two cinnamon sticks. If you like, add a vanilla pod cut in half lengthwise. Cook over medium heat without a lid until tender. It will take 15 to 25 minutes depending on the variety.
Meanwhile, break up the dark chocolate with your hands and melt it in a bain-marie, stirring.
Once the pears are ready, drain them and distribute them on the plates. Serve the chocolate pears in a pan very hot with the melted chocolate and chopped almonds.
If you liked the idea of ​​preparing a pear and chocolate dessert, we recommend that you also try the pear and chocolate cake : no one can resist it. Another delicious recipe instead consists in preparing pears with chocolate, orange and cinnamon. In this case, add the grated zest of half an organic orange to the melted chocolate and a pinch of ground cinnamon . The rest of the procedure remains unchanged.
storage
Pears with chocolate should be eaten hot, therefore made at the moment . If you have any leftovers, you can keep them in the refrigerator in an airtight container for a couple of days .
Riproduzione riservata © - WT