Prickly pear granita, kiwi cubes and mint leaves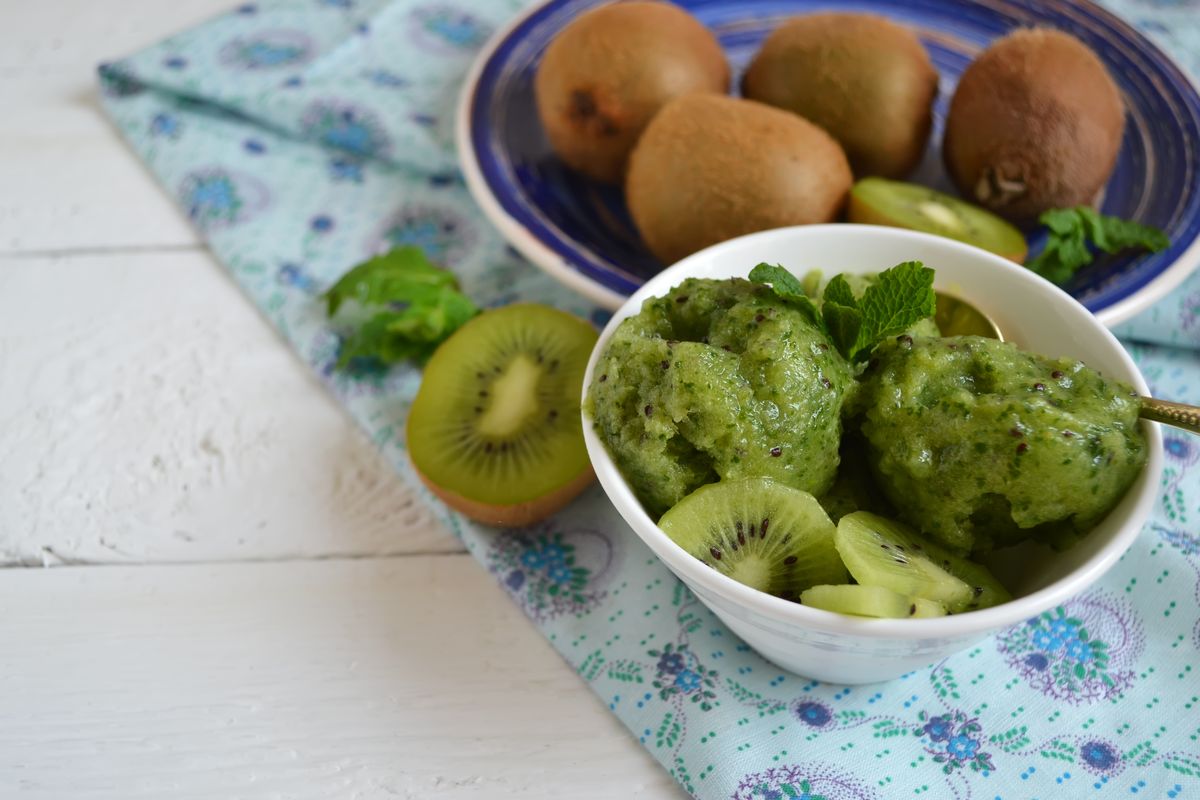 How to make prickly pear granita is very simple! It is the ideal recipe for the summer, try it absolutely if you are in Sicily …
The lemon granita and the prickly pear granita are typical of Sicily . In addition to being refreshing, they are diuretic and purifying . Great for cooling off on the beach and a must try for breakfast. Let's see together how to make a perfect prickly pear granita!
Despite its name, the prickly pear plant is not native to India, but to Mexico. But it is also widespread along the coasts of the Mediterranean , particularly in Sicily, where the climate favors its development. The flowers of this plant are also exploited, which are used to prepare a purifying herbal tea and the shovels that are fed to livestock when there is a famine of grass.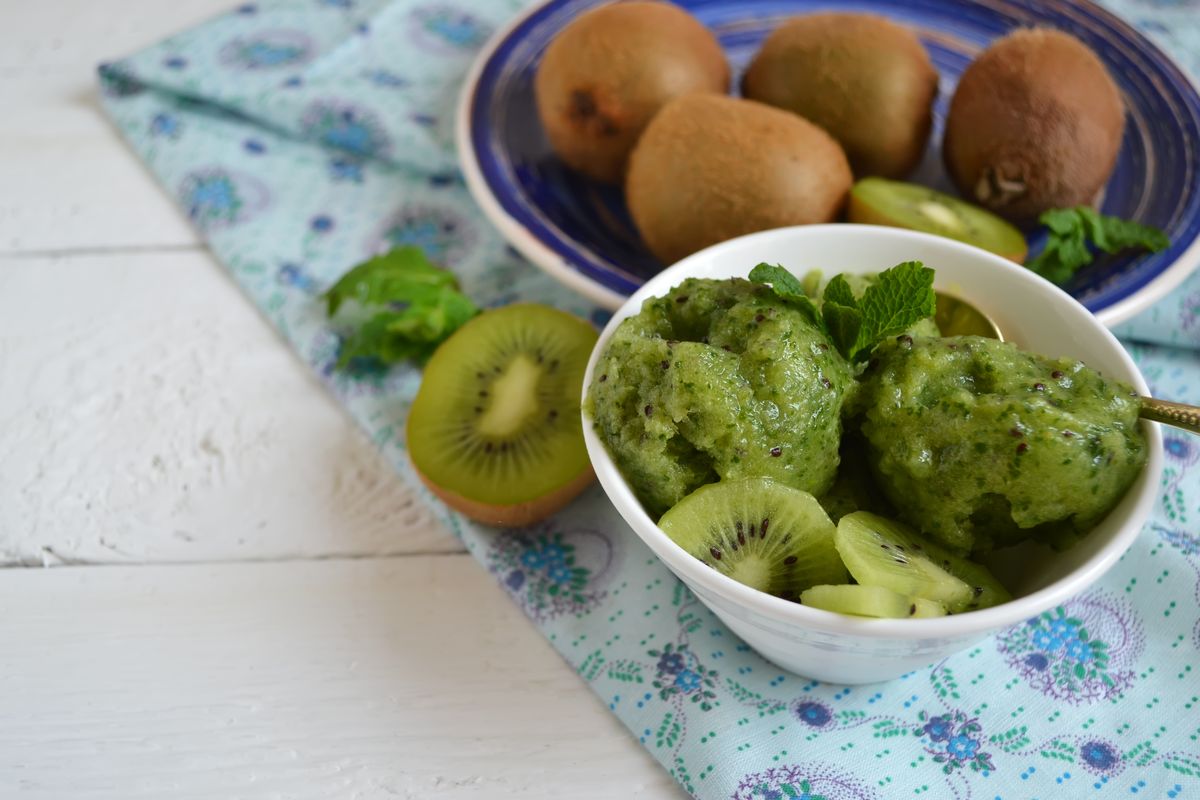 Preparation of prickly pear granita
Put the water, sugar and glucose in a saucepan, melt everything and bring it to a boil , continuing to stir for a few minutes. Then remove it from the heat and keep it aside letting it cool.
Now move on to fruit, take the prickly pears, handle them with care because their thorns are really insidious. If you want you can leave them immersed in water for 10 minutes before peeling them in such a way as to weaken the thorns .
Once peeled, cut them into chunks and pass them in a vegetable mill, then, with a sieve, remove all the seeds.
At this point you can combine the lemon juice and the mixture of water, sugar and glucose in a bowl.
Mix well and place everything in the freezer. Remember to mix the granita every now and then, to prevent ice crystals from forming.
Leave in the freezer for 3/4 hours , before serving, put some granita balls in the bowls and garnish with kiwi cubes and mint leaves.
It is not the classic Sicilian lemon granita , but try to taste it with brioche too!
storage
You can leave the granita in the freezer for about 2 weeks , remember to mix it well before serving so that it becomes softer.
Riproduzione riservata © - WT