Risotto with peppers and paprika, tasty and tasty!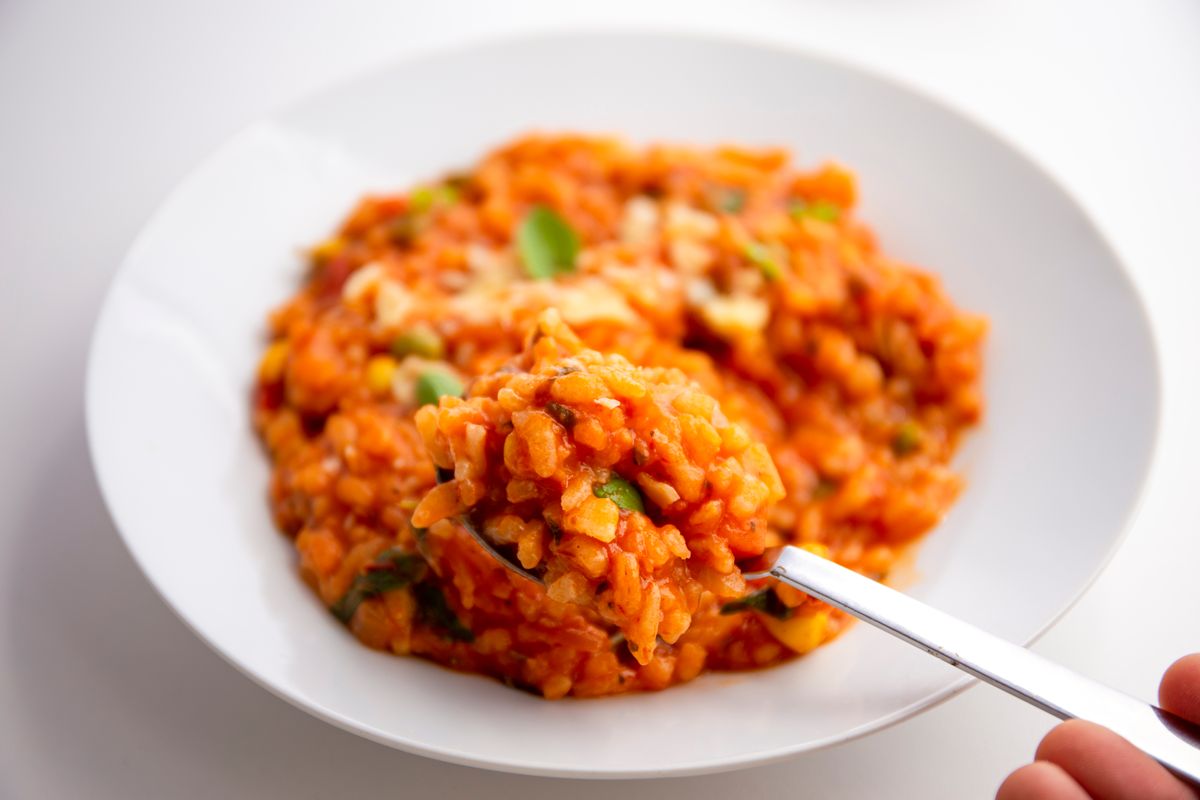 Risotto with peppers: the recipe for a tasty and savory first course thanks to the addition of paprika powder and stringy cheese. Here's how it is prepared!
The recipe for risotto with peppers and paprika is ideal for those who want to prepare a tasty and different risotto . In this case the rice is enriched with a puree of red peppers, tomato paste and paprika. The basic recipe lends itself to various modifications: you can, for example, prepare risotto with yellow peppers or use strong paprika , a spice obtained from hot peppers. Here is the recipe.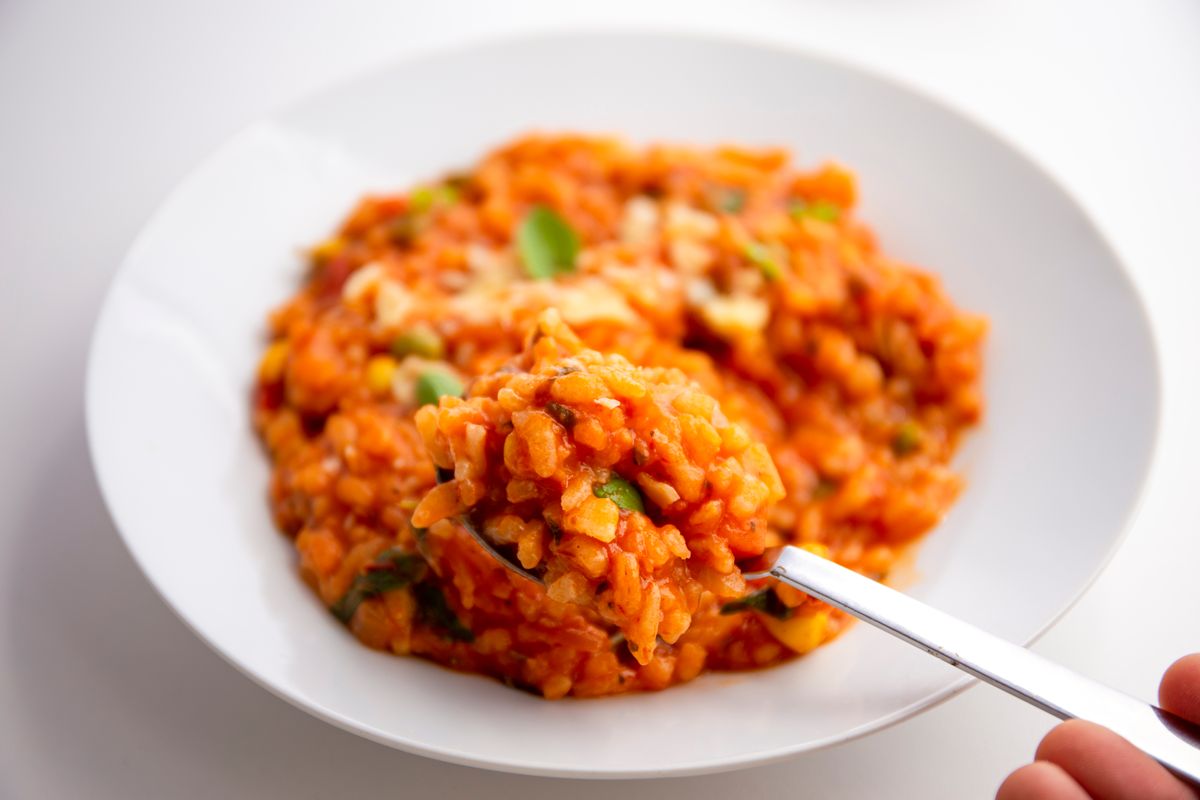 Preparation of risotto with peppers and paprika
Start by washing the peppers thoroughly, then blanch them in a pot with water until cooked.
Drain the peppers and remove the skin and internal seeds. Blend the pulp until you get a homogeneous cream.
Then place a saucepan on the stove, heat a drizzle of oil then brown the finely sliced ​​onion. Toast the rice with the oil and the onion then blend with the white wine , let the alcohol evaporate and continue cooking the rice by adding the boiling vegetable broth when necessary.
About halfway through cooking the rice, add the pepper cream and tomato puree. Mix well and finish cooking.
Turn off the heat , add the cheese, leave to stir for a few minutes and serve. Enjoy your meal!
If you liked this recipe you can also try the one to prepare tomato risotto .
storage
We recommend keeping the rice for a maximum of 1 day in the fridge , well covered with cling film. We do not recommend freezing in the freezer.
Riproduzione riservata © - WT