Skewers of cucumber, feta and watermelon: the summer appetizer chases away hunger!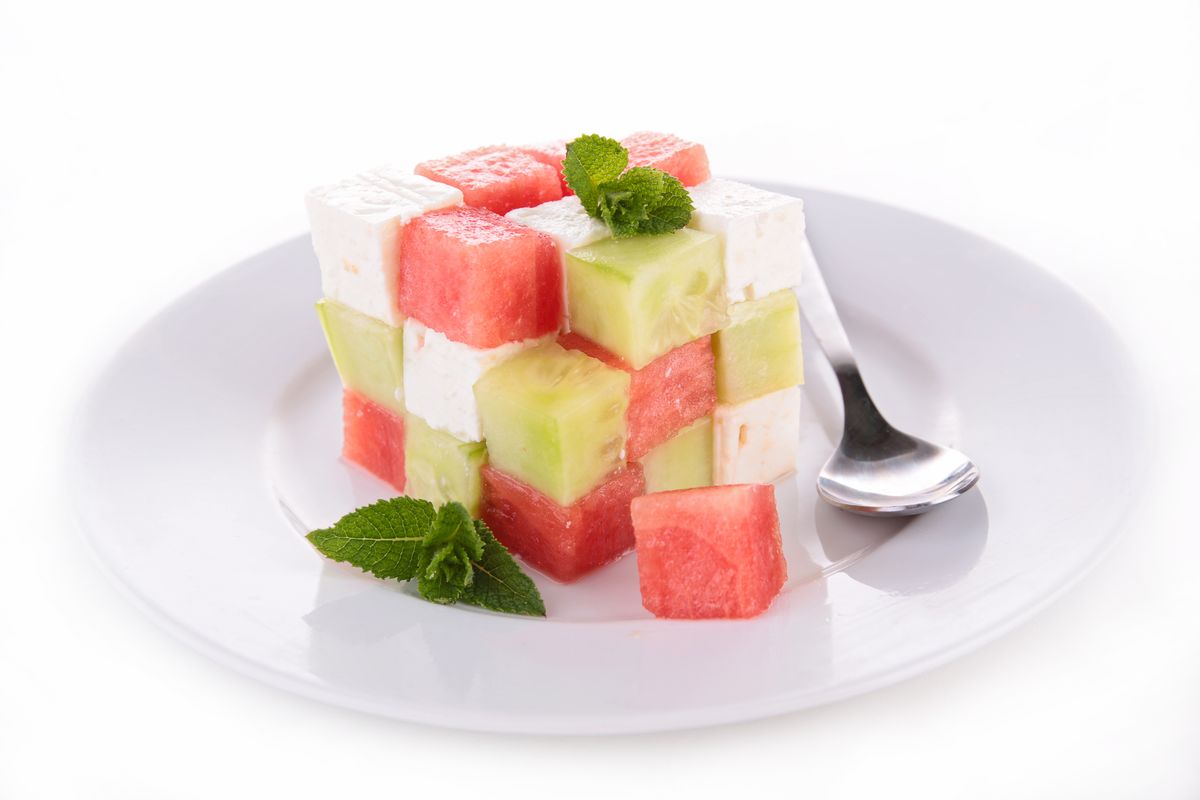 Cucumber, feta and watermelon skewers perfect to serve as finger food at a buffet or summer aperitif with friends.
Are you looking for an appetizer that is simple and quick to prepare , suitable for summer and that does not require long cooking? The recipe for cucumber, feta and watermelon skewers is definitely for you. These skewers are prepared in no time and can also be prepared in advance. The important thing is to keep them in the refrigerator until ready to serve them. You are used to preparing fish skewers, but have you ever tried these?
The cucumber, feta and watermelon base can also be enriched with other ingredients such as pitted black olives and bites of toast. I recommend that you keep the fruit and vegetable skewers in the refrigerator well covered with cling film for a maximum of one day. If, on the other hand, you prefer your guests to season their skewers, you can serve them keeping the emulsion for the seasoning apparently.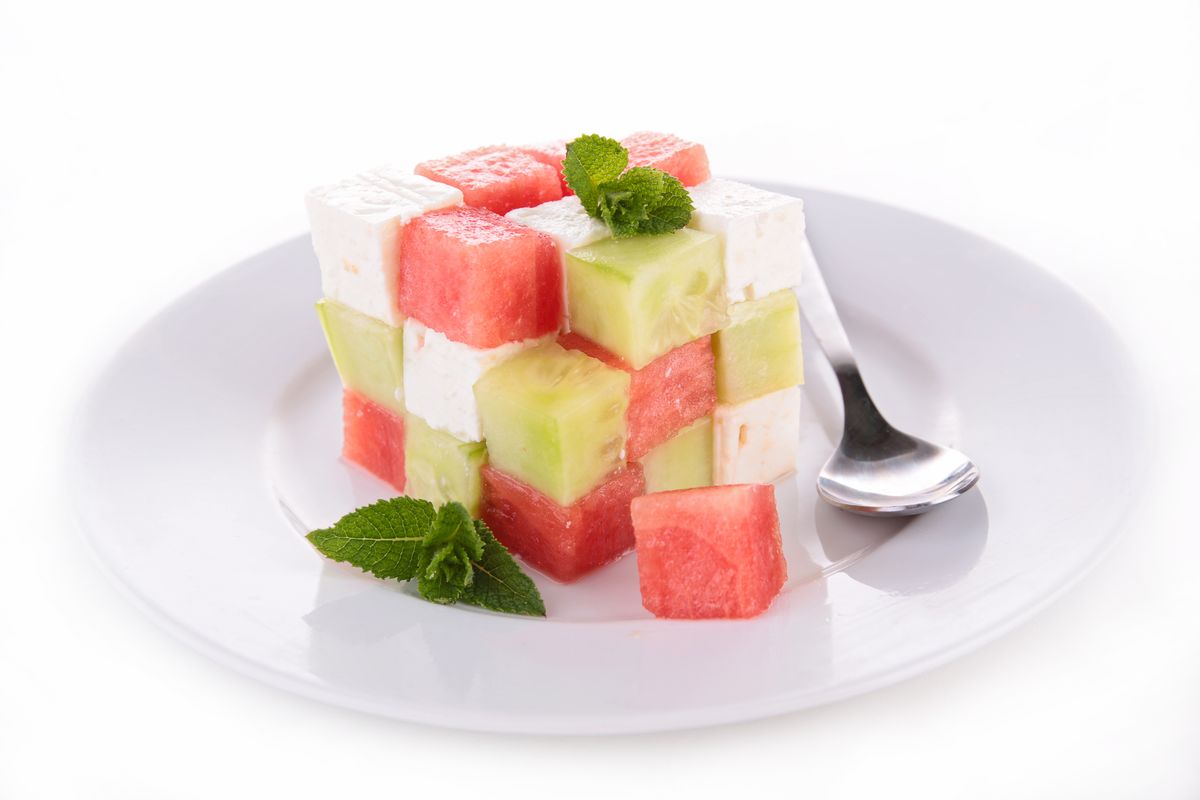 Preparation of cucumber, feta and watermelon skewers
To prepare the cucumber, feta and watermelon skewers (if you prefer you can use the yellow watermelon), start by rinsing the feta then let it drain and cut into cubes .
Peel the cucumber, peel it and cut it into cubes too.
Take a slice of watermelon and cut into cubes the same size as those of feta and cucumbers.
Stick a cube of cucumber, one of feta, mint and a cube of watermelon on the sticks.
Prepare an emulsion based on extra virgin olive oil, lemon juice, salt and pepper. Sprinkle the skewers with the emulsion and serve. Enjoy your meal.
If you liked this recipe you can also try the ham and melon skewers .
storage
We recommend consuming the fresh skewers at the moment .
Riproduzione riservata © - WT