Summer desserts: 14 cold, easy and delicious recipes!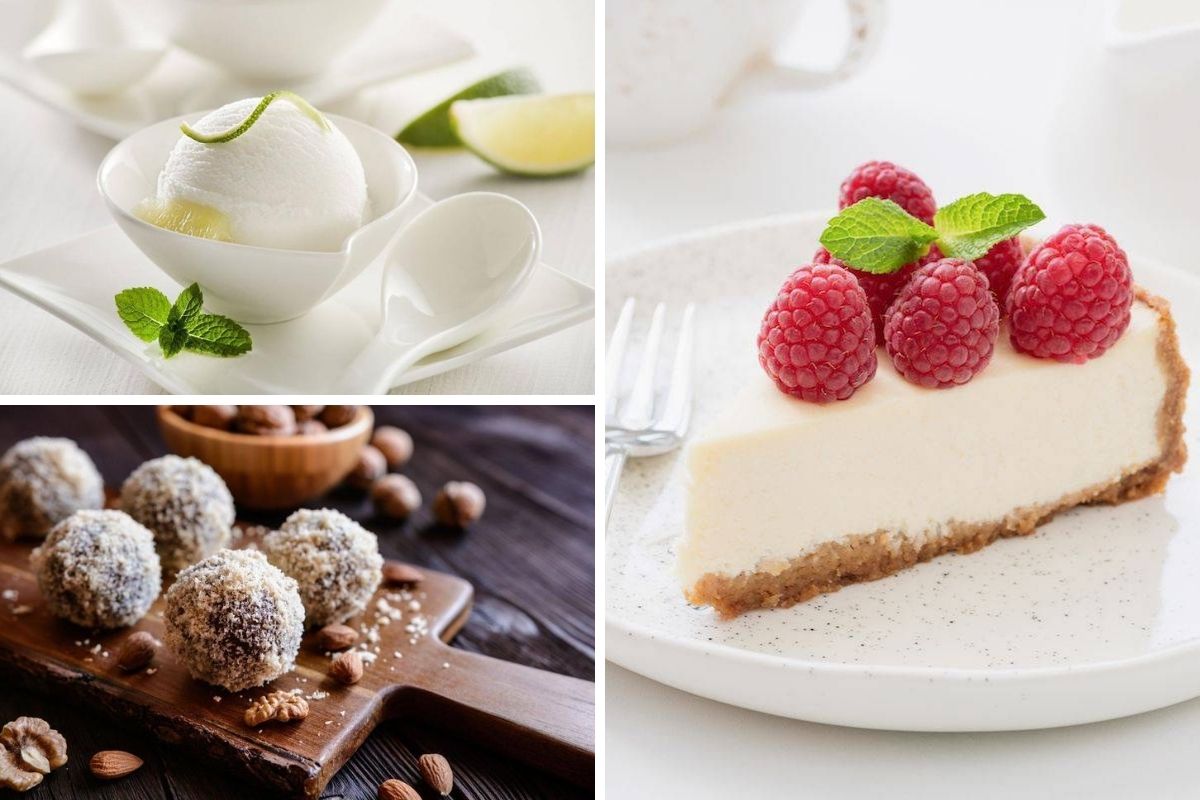 To be prepared without an oven or based on fruit, summer desserts go far beyond ice cream: let's see together the best recipes!
In the summer, who wants to turn on the oven and sweat in the stove? None, of course; but at the same time the gluttony does not subside and the stomach demands tempting and delicious desserts. How then? You don't have to give up sweets, you just have to… change recipes! Today we present our favorite summer desserts: some are very fast, others very fresh, but all of them will win you over!
We have already seen our best quick desserts , which is why today we focus on purely summer and cold recipes. Whether it's spoon desserts, cold cakes and cheesecakes or ice cream, all are ideal when temperatures soar.
The recipes of summer desserts
Whether it is a simple coffee cream or a tiramisu, a cold dessert especially in summer gladdens the guest but also allows those who cook it to make a good impression. Here is a selection of quick summer desserts that are sure to make a great impression with family or friends.
1. The recipe for cold coffee cream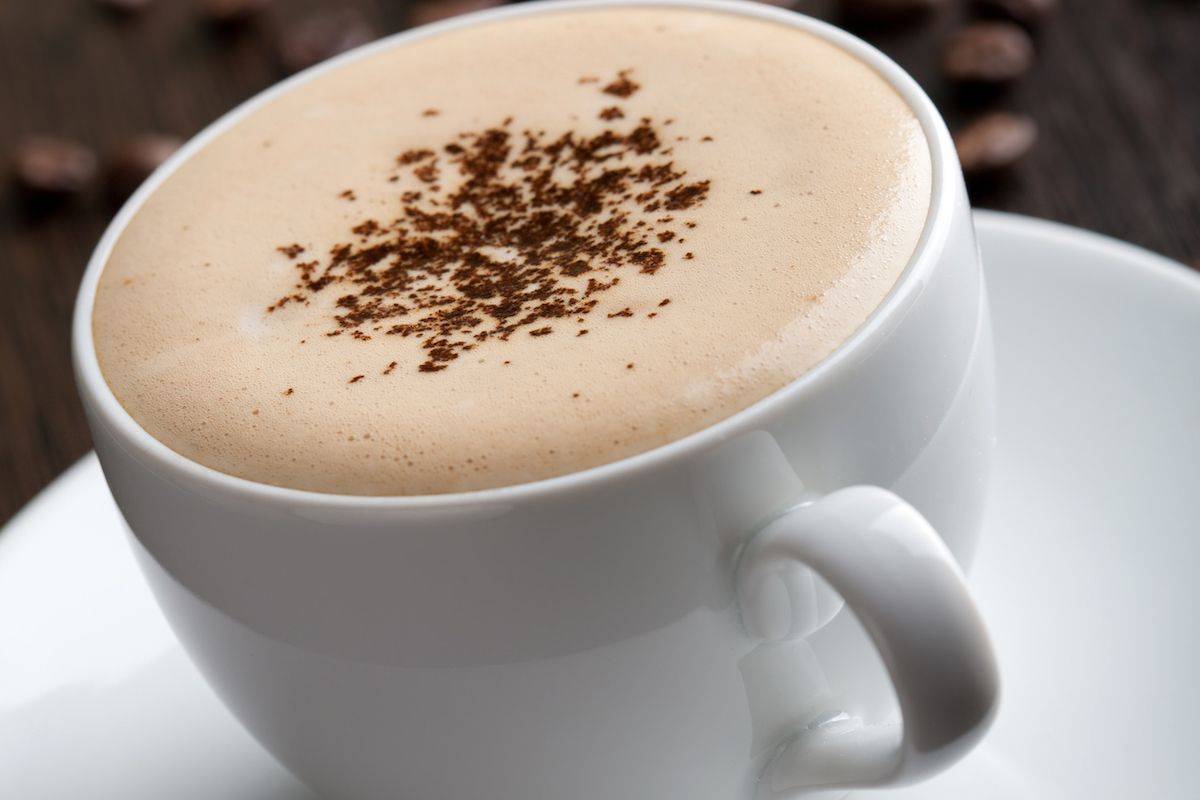 Let's start with a bang with a cold coffee cream as good as the one in the bar . A delight for those who do not want to give up coffee even in summer.
The ingredients for the cold coffee cream (for 4 people)
100 ml of espresso coffee
250 ml of cream
4 tablespoons of powdered sugar
To prepare your cream, add a cold espresso and icing sugar. Then, whip some cream with a little icing sugar; finally mix the two preparations until a homogeneous mixture is obtained. Place the cream obtained in a tray in the freezer and let it freeze for at least a couple of hours. Before serving, work it with a whisk so that it is pretty frothy.
2. Tiramisu: the classic recipe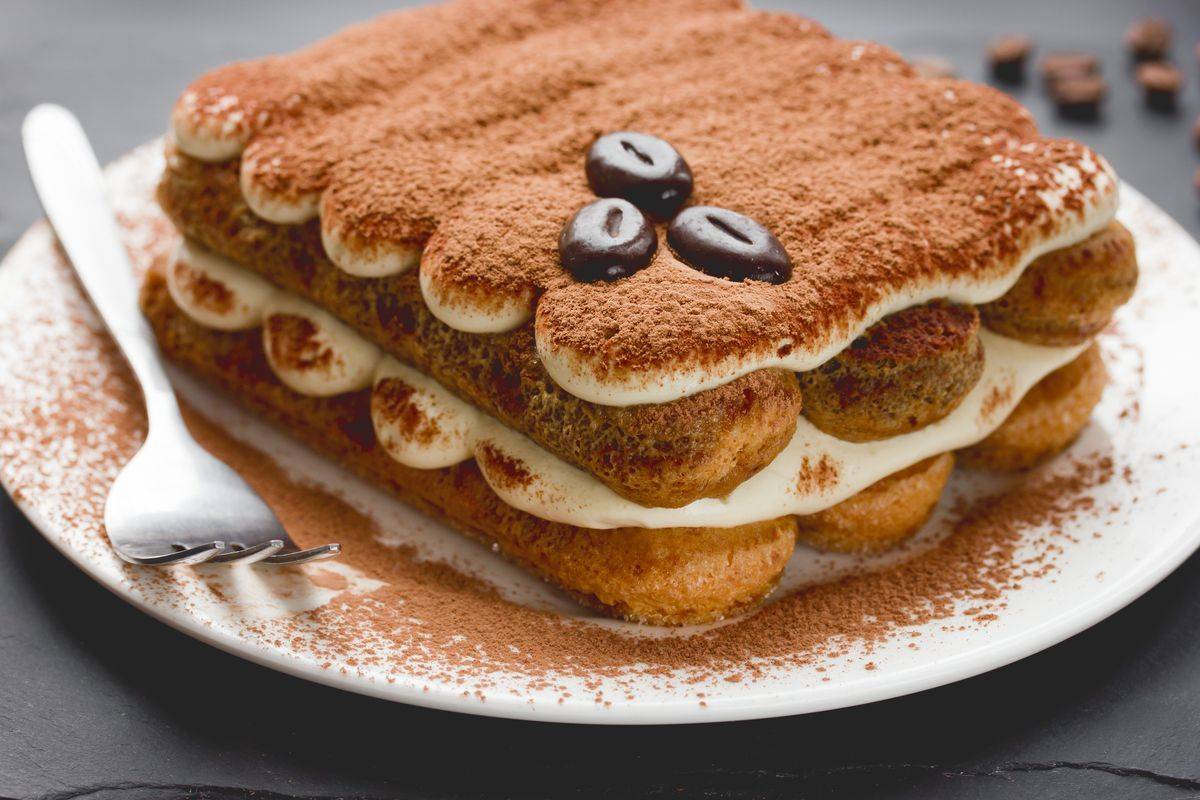 Mascarpone, ladyfingers, cocoa and coffee: 4 super greedy and intense ingredients that come together in a combination of unmissable flavors. The original tiramisu recipe may seem simple, but true pastry chefs know that making it is an art!
The ingredients for the tiramisu (for 6 people)
400 g of mascarpone
3 very fresh eggs
80 g of sugar
200 ml of coffee
350 g of ladyfingers
bitter cocoa to taste
Prepare some coffee and let it cool; in the meantime, mix egg yolks and sugar until the mixture becomes light and soft . Then, stir in the mascarpone and later also the whipped egg whites. In a baking dish, arrange the ladyfingers dipped in coffee, the cream and layered until all the ingredients are used up. Let it rest for at least 5 hours in the fridge.
3. Strawberry tiramisu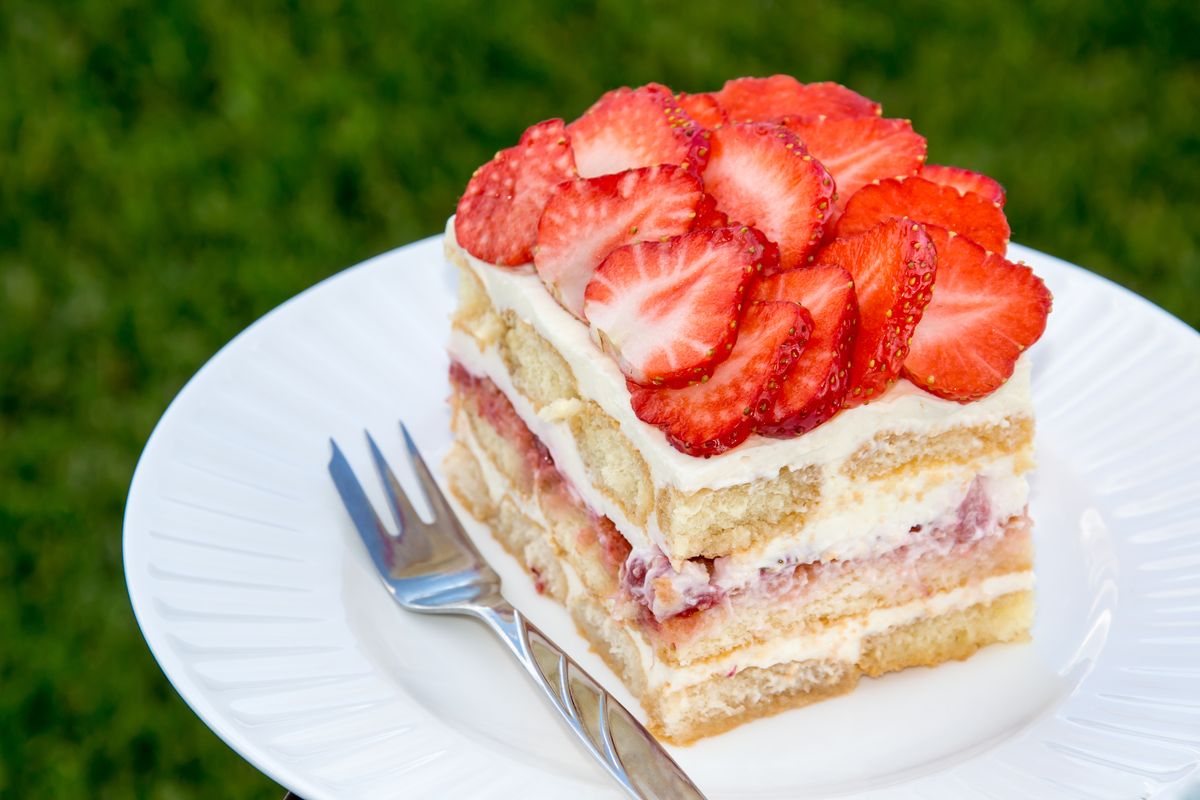 The perfect summer variant? That of strawberry tiramisu . Without coffee – which with its intense flavor would clash – this summer delight is based on mascarpone cream, strawberries, ladyfingers, milk and eggs.
The ingredients for the strawberry tiramisu (for 6 people)
250 g of mascarpone
500 g of strawberries
200 g of ladyfingers
2 eggs
150 g of granulated sugar
150 ml of milk
The difference with the original recipe? You will have to wash the strawberries thoroughly, dab them and then cut them into cubes adding the sugar (about 20 grams) and lemon juice. After letting them macerate for half an hour, blend them and use this cream to wet the ladyfingers. The golden rule of tiramisu also applies to this recipe. If possible, let it rest for at least one night in the fridge: the next day it will be even better!
4. Chocolate salami, a delicious recipe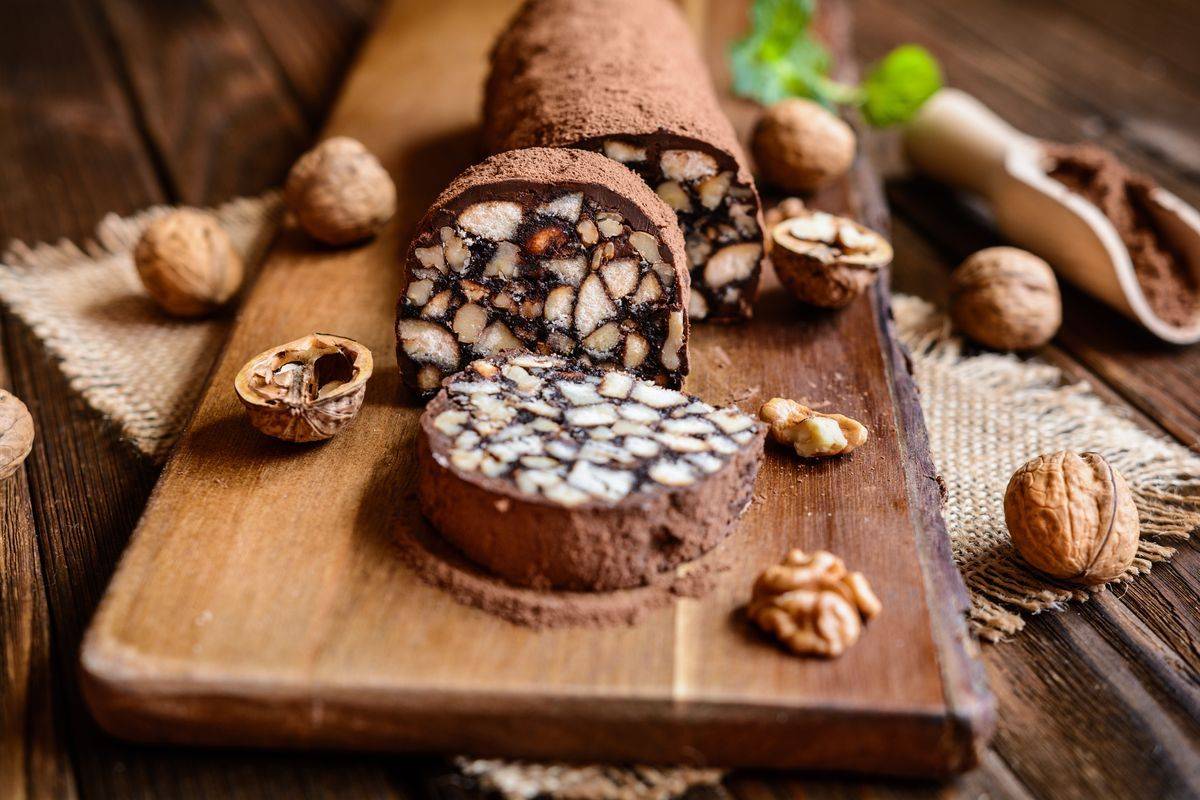 Maybe it's a bit old fashioned dessert, but after all, chocolate salami will never go out of style! The necessary ingredients are greedy and very chocolaty : it moves a little away from the idea of ​​summer and light dessert, but it perfectly satisfies those who cannot give up chocolate even with 40 ° C in the shade (and above all, it is without cooking) .
Ingredients needed for the chocolate salami (for 4 people)
200 g of dark chocolate
150 g of butter
100 g of sugar
2 eggs
300 g of dry biscuits
Coarsely chop the biscuits, melt the butter and chocolate and mix everything together: simpler than that! Wrap the compact mixture in parchment paper and leave in the fridge for at least 5 hours.
5. Chocolate truffles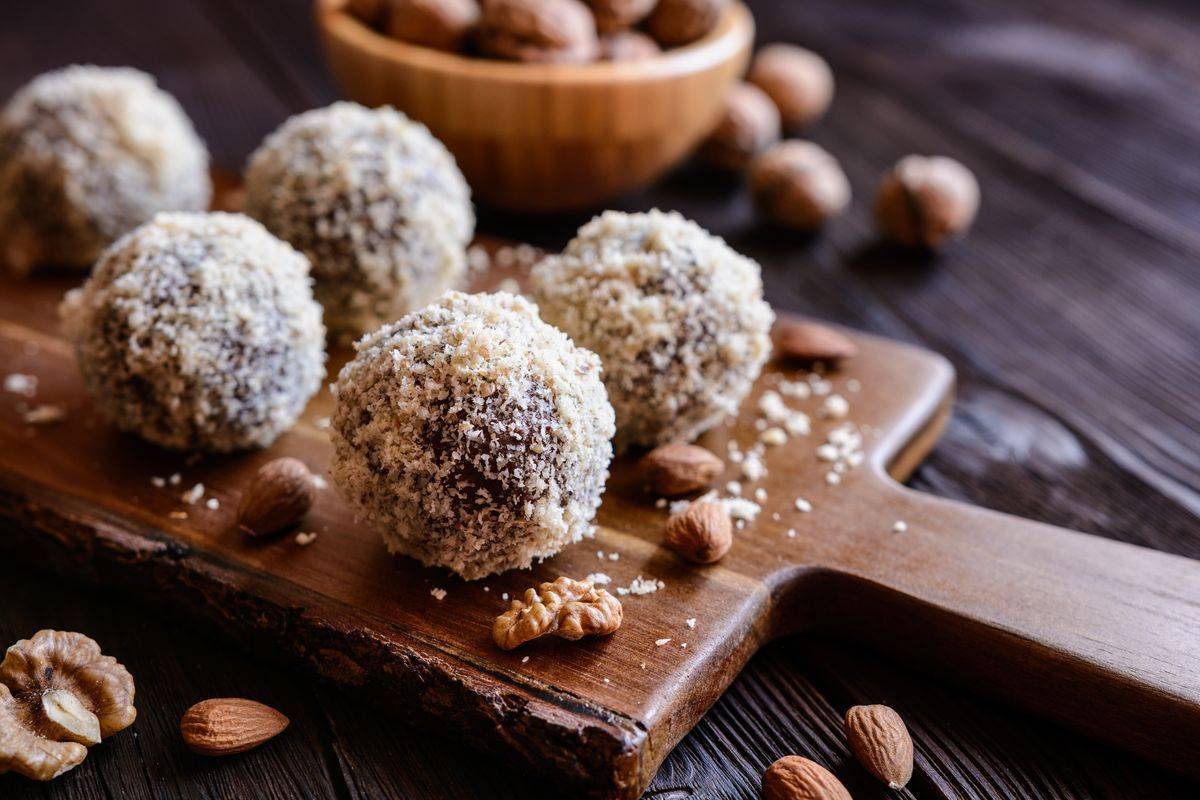 Truffles, on the other hand, are a bit like cherries : one leads to another! They are round and small, so it is almost impossible to resist them: we are sure that the recipe for cocoa truffles without cooking will conquer you.
Ingredients needed for chocolate truffles (for 4 people)
14 dates
2 tsp ground cinnamon (to taste)
1/4 cup of cocoa
1 cup of mixed nuts to taste
The preparation is very simple : blend everything, then take spoonfuls of the mixture and let them "bread" in coconut flour or dried fruit to taste. As you have noticed, there is no trace of milk, butter, cream and eggs: these delicious sweets are also suitable for vegans and intolerant people who do not want to compromise with taste.
6. Panna cotta, a colorful and fresh recipe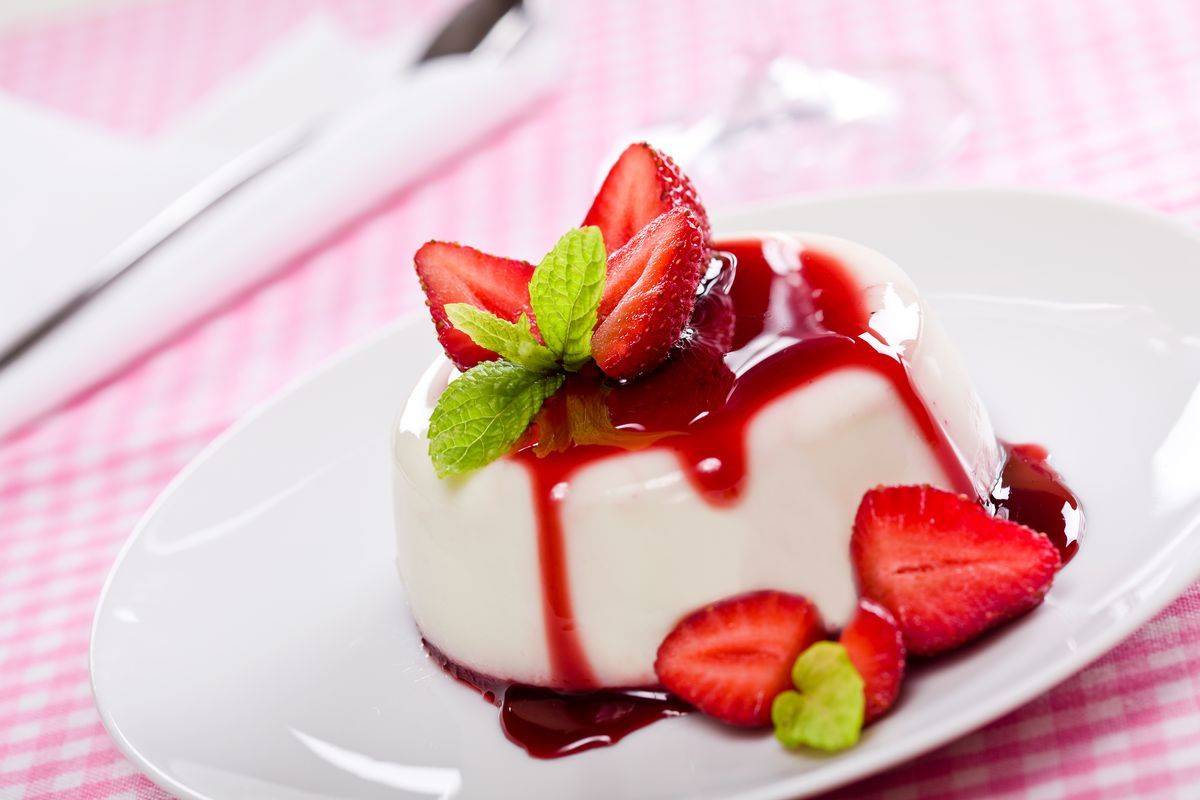 A sweet and delicate taste and a chromatic combination that stands out: this is panna cotta with strawberries !
Ingredients needed for strawberry panna cotta (for 4 people)
500 ml of cream for desserts
150 g of sugar
100 ml of milk
8 g of isinglass
500 g of strawberries
Basically, the recipe is simple: you have to heat milk, cream, and sugar and once it boils, add the softened and squeezed isinglass. Cut the strawberries into cubes and add a little sugar: choose whether to add them to the panna cotta or serve them separately, as a tasty decoration and transfer everything into single-portion cups.
Let it harden in the fridge for a minimum of about 3 hours and your panna cotta is ready!
7. Soft strawberry mousse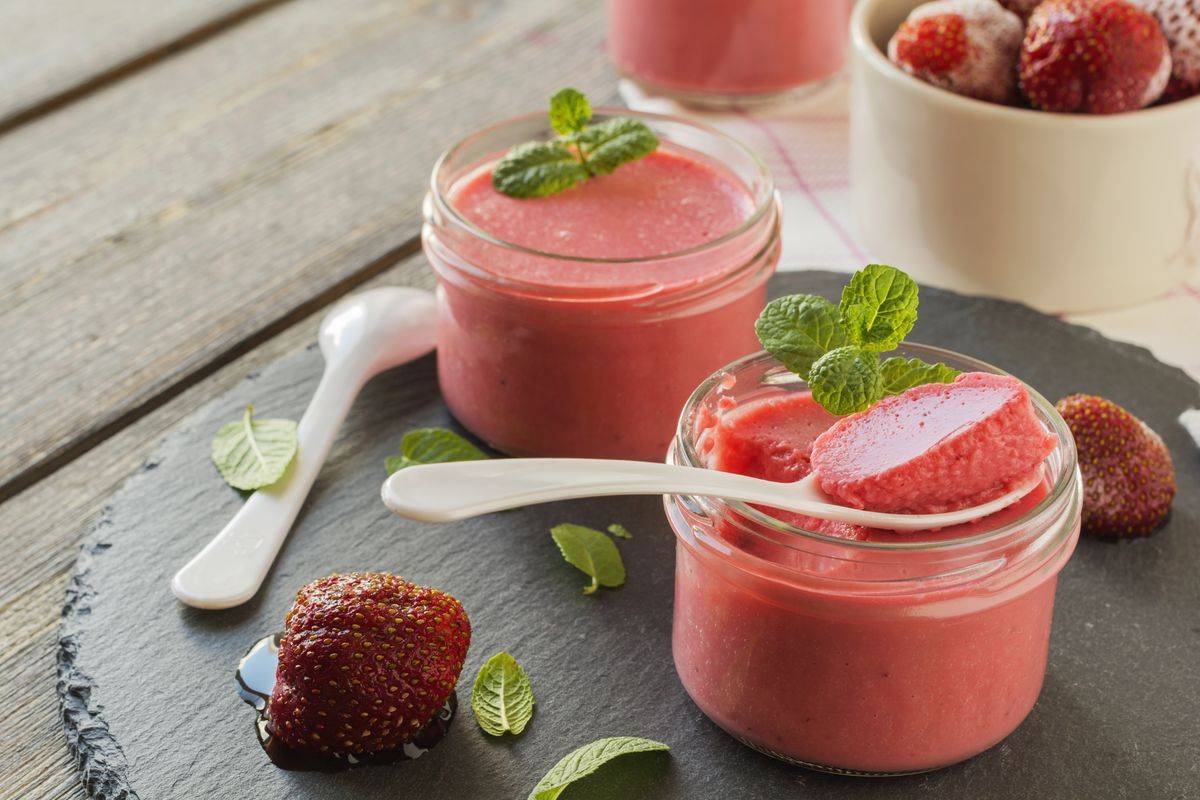 Soft, colorful, sweet and inviting : it's the mousse. Whether you make it with chocolate or fruit, the preparation is not very different: once you learn how to make the "base" you can then enrich it at will. We prepare a strawberry mousse .
Ingredients needed for the strawberry mousse (for 4 people)
400 g of strawberries
200 ml of fresh whipping cream
4 tablespoons of powdered sugar
You simply have to purée the fruit and pass it through a sieve, whip the cream with the sugar and combine the two compounds. Pour into single portion cups and let it rest for at least a couple of hours before enjoying it.
Quick summer desserts: ice cream, sorbets and popsicles
What's summer without ice cream? Whether with lemon or chocolate, it is a summer dessert certainly appreciated by young and old. And in our roundup of fresh summer desserts we will also teach you how to make homemade popsicles.
8. Ice cream: a recipe that is always good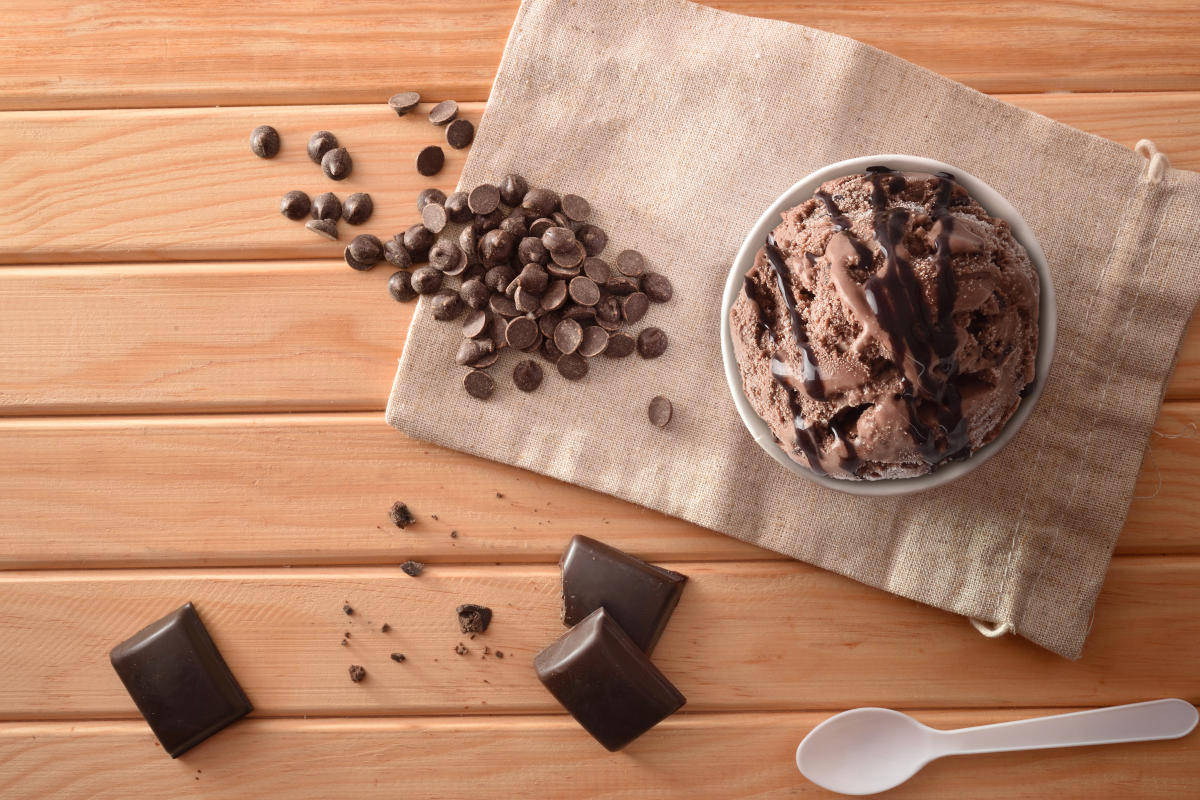 Obviously, a great summer classic is homemade ice cream. There is the greedy one, with chocolate (which everyone always likes) but also a thousand variations: for lovers of fruit ice cream, for example, here is the lemon ice cream recipe !
The ingredients for the chocolate ice cream (for 4 people)
• 150 ml of cream
• 500 ml of milk
• 50 g of cocoa powder
• 150 g of granulated sugar
• 6 yolks
• fresh liquid cream 150 ml
Mix egg yolks and sugar until creamy. In a saucepan, combine cream and milk, add the egg yolks and put on the stove. Reached the temperature of 80 degrees remove from heat, add cocoa, let it cool. Transfer to a steel bowl and place in the freezer for at least 4 hours.
9. The lemon sorbet recipe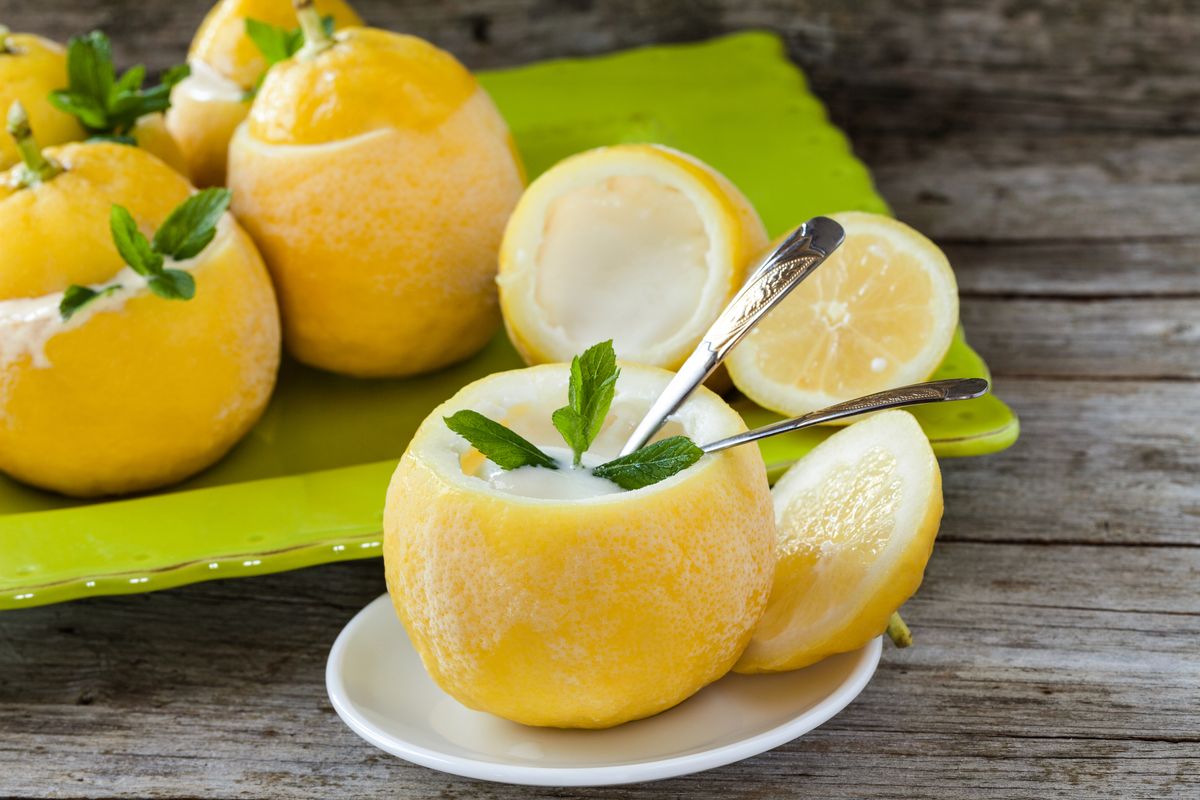 Sure, ice cream is good, but how versatile is lemon sorbet ? You can serve it between meat and fish courses within a sumptuous menu, at the end of a meal or even as a snack. Plus, it has far fewer calories (around 130 kcal per 100 grams) and, you won't believe it, it's super easy to prepare!
The ingredients for the lemon sorbet (for 4 people)
6 lemons
180 ml of water
150 g of sugar
1 egg white
Boil the water and sugar, and then, once it has boiled , you can turn off the heat and add the zest, juice and limoncello. Leave in the freezer and after about 90 minutes, start stirring it. Enjoy it after at least 5 hours in the freezer.
10. Homemade popsicles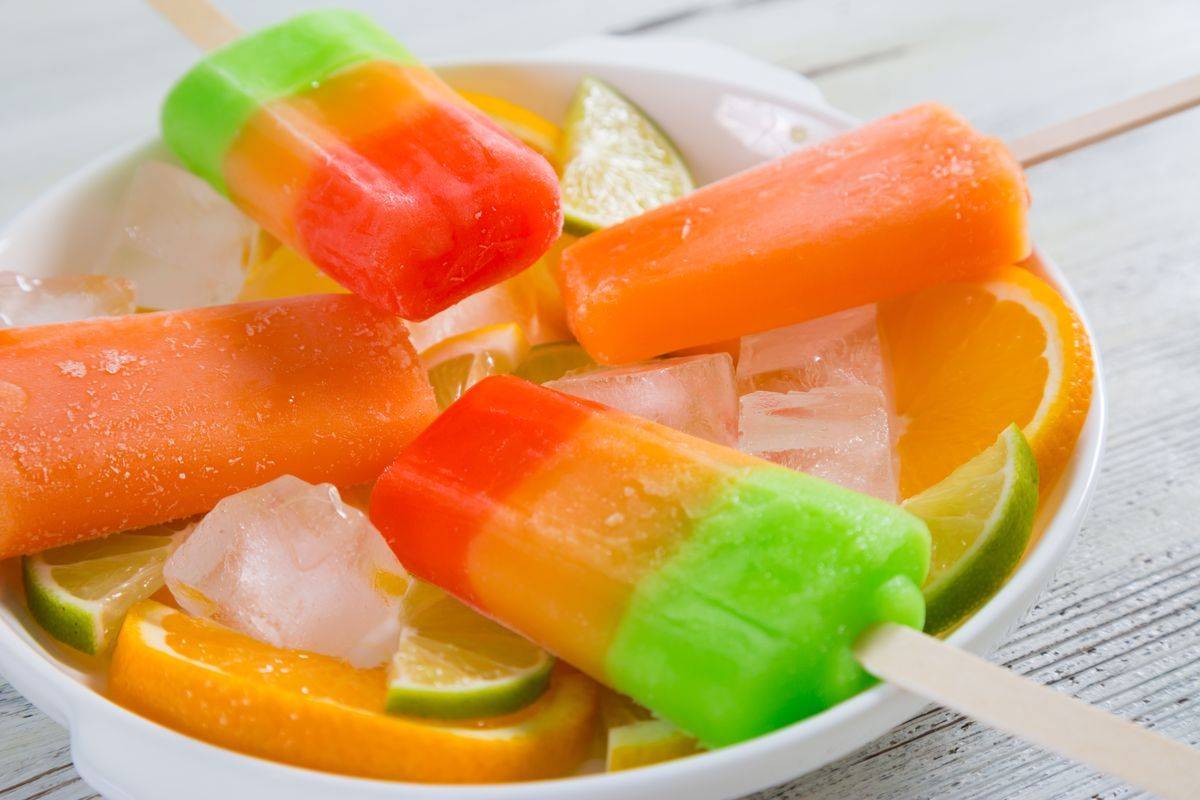 How can we forget the DIY popsicles, the children's favorites? The homemade ones are genuine and good and you can prepare them with the help of the little ones who will have a lot of fun giving life to their ideal snack ! We have all the ingredients at home: water, sugar, fruit and yogurt to combine in the blender, in an ever-changing mix .
The ingredients for homemade popsicles (for 4 people)
250 cl of water
200 g of sugar
fruit juice to taste
chopped fruit to taste
150 g of yogurt (optional)
We advise you to buy a special popsicle mold: it will make everything much easier for you. Pour into the mold and leave in the freezer for a minimum of 5 hours. So here's how to make homemade popsicles !
Cold cakes: the delicious recipes
When we think of summer cakes, cold cheesecakes immediately come to mind: easy, quick and delicious summer desserts that satisfy the palate with very little effort . The oven remains off, and even the stove will be touched very little: once you understand how to use gelatin (or isinglass) without making lumps, no one will stop you anymore!
The only exception today is the tart: it's true, you have to turn on the oven, but a nice fruit cake is immediately summer !
11. Cold yogurt cake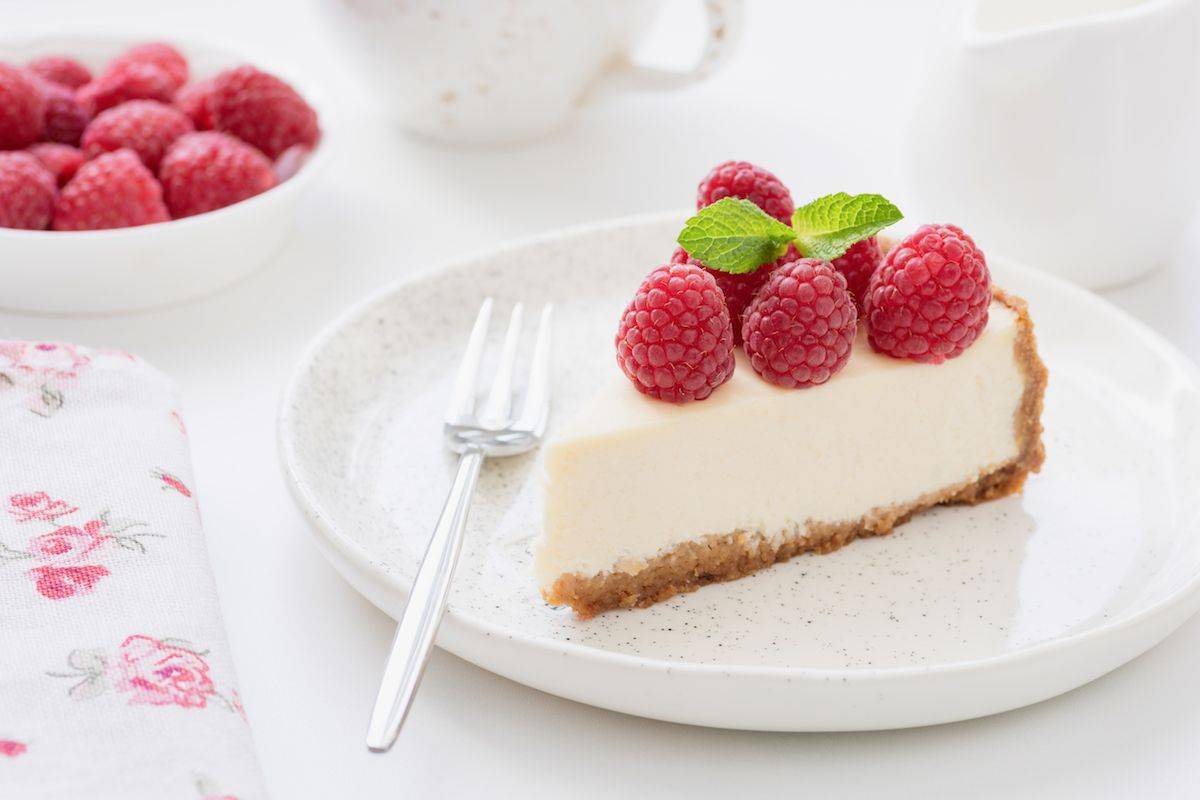 Let's start with a nice no-bake cheesecake: the cold yogurt cake ! With a base of biscuits and melted butter and a filling of yogurt and cream (to be enriched to taste), it is also the perfect summer birthday cake for your children!
Our version of the yogurt cheesecake is without isinglass or gelatin, but thanks to the cream and the cold temperatures of the refrigerator it will stay upright!
Ingredients needed for the cold yogurt cake (for 4 people)
100 g of butter
280 g of biscuits
380 g of yogurt
350 g of cream for desserts
50 g of powdered sugar
1 sachet of vanillin
To prepare this dessert, melt the butter, add the smoothie biscuits and form the base. Level and leave in the refrigerator. Then think of the filling: whip the cream and add yogurt, sugar and vanilla. Stir and pour over the biscuit base. Level with a spatula, keep for at least 5 hours in the fridge before serving.
12. Mug cake (or microwave-safe cup cake)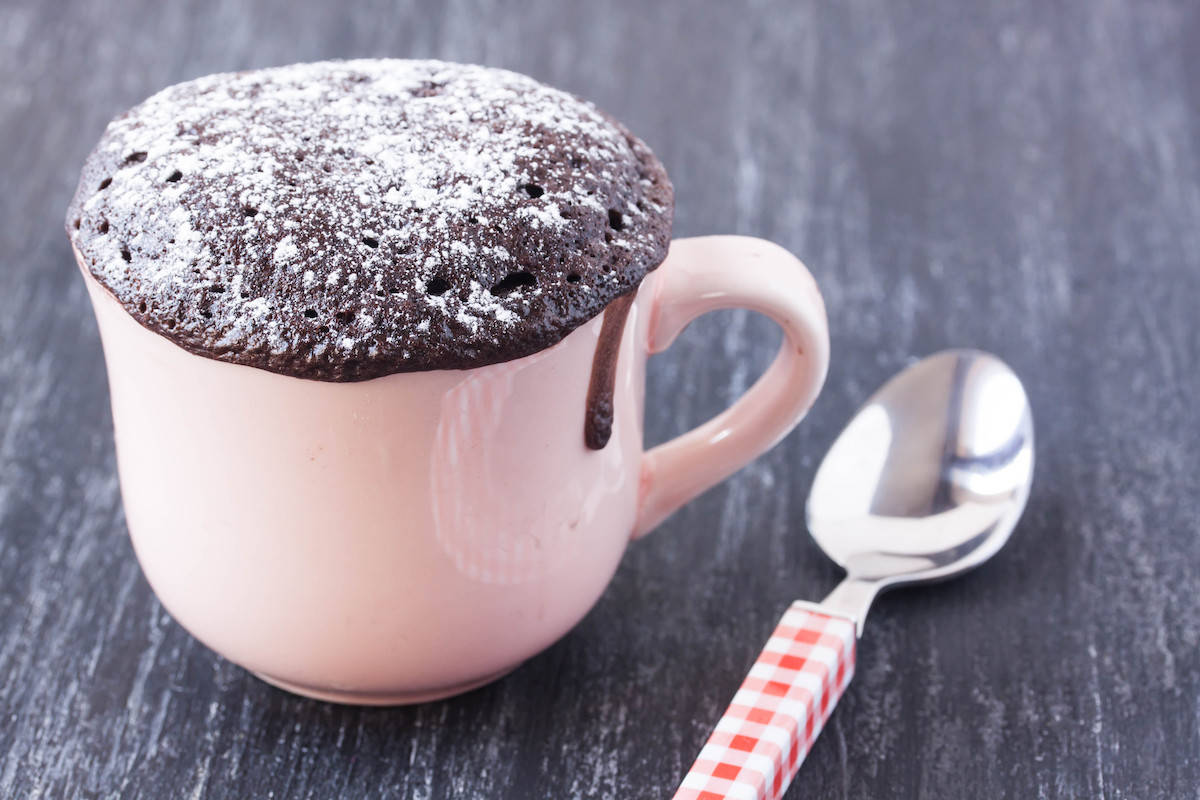 Trying to think of the quintessential summer cake, we must go with our minds to the United States, where this quick and easy dessert was born. The recipe for the cup cake or mug cake , in fact, has gone viral thanks to social media and has gone around the world.
A tip : given the speed of preparation, we recommend eating it immediately because after a while it will become hard. If you usually use the microwave, you know what we are talking about!
Ingredients needed for the mug cake (for 4 people)
90 g of sugar
80 g of flour
60 ml of milk
40 g of melted chocolate
2 tablespoons of seed oil
20 g of cocoa
1 egg
1 teaspoon of baking powder
Grease a cup and pour in all the ingredients. Stir and then put the cup in the microwave oven: cook at 800 watts for about 3 minutes.
13. Pan di Stelle cake: the greedy cheesecake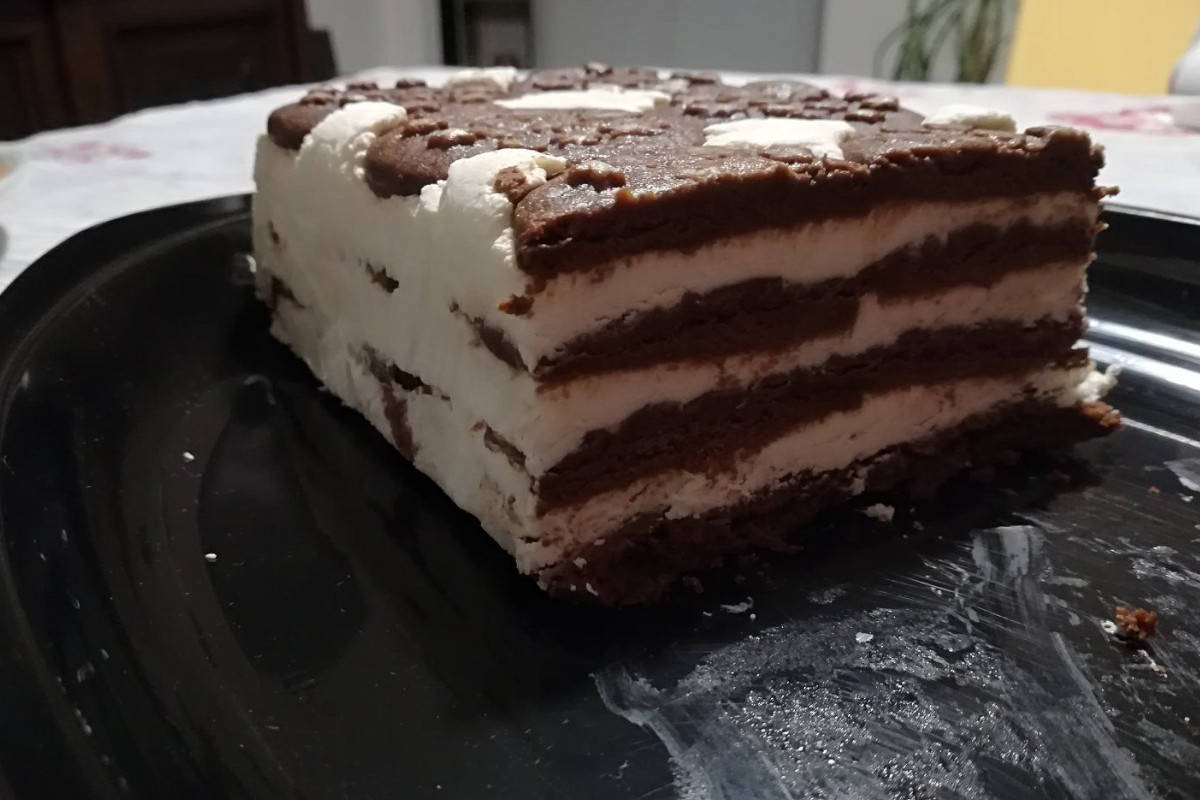 Do you know the recipe for Pan di Stelle cheesecake ? A base of biscuits and melted butter followed by layers and layers of Pan di Stelle biscuits, mascarpone cream, whipped cream and Nutella: can you imagine anything more delicious ?
The Pan di Stelle cheesecake must be made inside a lined mold and then stored in the freezer. Cut it into slices and enjoy it like an ice cream cake. I recommend, however, to reserve it for special occasions because it is a calorie bomb !
Ingredients needed for the Pan di stelle cake (for 4 people)
500 g of Pan di Stelle
70 g of butter
700 g of fresh cream
100 g of mascarpone
150 g of Nutella
milk to taste
cocoa to taste
Chop the cookies in a blender. Melt the butter and add the pulverized biscuits, placing the mixture in a loaf pan. Press with a spoon to make it adhere well, then place in the fridge. In the meantime, whip the cream, add the mascarpone and after taking out the base, start covering with a layer of cream. Soak the Pan di Stelle in milk and place the cream on top, then alternate with a layer of Nutella or hazelnut cream melted in a bain-marie. Keep alternating the ingredients. Place the cake in the freezer for a few hours and take it out about 30 minutes before serving.
14. Fruit tart recipe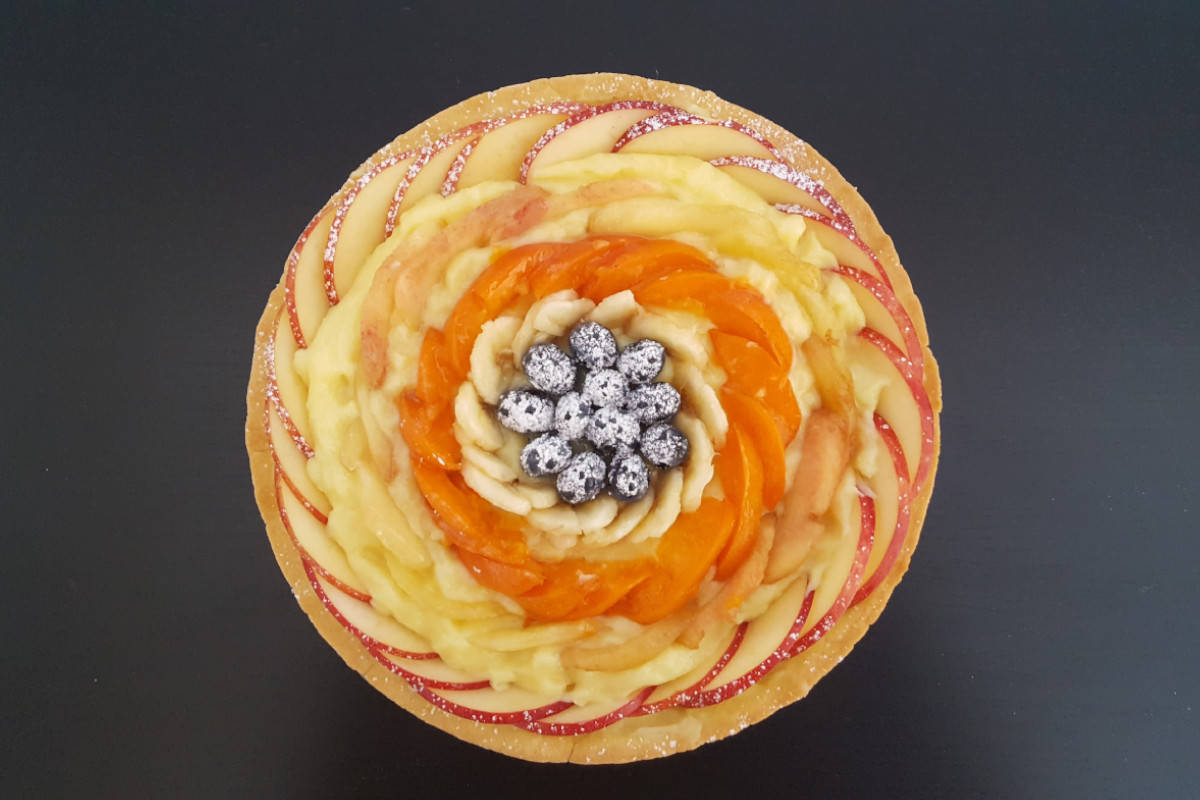 Custard, seasonal fruit and shortcrust pastry: the fresh fruit tart is one of those classics that are always popular. This recipe is also the only exception in which the use of the oven is foreseen : in the summer – with the heat – you do not always want to light it, but this type of dessert is perfect for the summer.
Ingredients needed for the fruit tart (for 8 people)
250 g of shortcrust pastry
400 g of fruit to taste
250 g of custard
To speed up the preparation of the fruit cake you can use ready-made shortcrust pastry: place it in a pan and cook for about 20 minutes at 180 ° C ; inside arrange the dried beans so that the dough does not swell during cooking. Everything is then completed with custard and fruit and brushed with jam to taste.
Riproduzione riservata © - WT